Computar Optics to demonstrate award-winning machine vision lens lineup at Automate 2023
GlobalSpec News Desk | May 22, 2023
Computar, a Japanese lens manufacturer for surveillance and machine vision applications and operated by the CBC Group, will be attending Automate 2023 at the Huntington Place Convention Center in Detroit, Michigan, from May 22 through May 25, 2023.
Computar Optics will demonstrate its award-winning LensConnect Remote Control Lens series. In addition, they will display the ViSWIR series of short-wave infrared (SWIR) lenses, the MPT compact 45MP, 1.4 inch C-Mount Lens series, the i-CS Intelligent HD P-iris, i-CS mount IR lens series, and the well-known HD Megapixel Varifocal lenses in a wide range of resolutions and focal lengths. Stop by and talk to the experts and learn how Computar's pioneering machine vision lenses can optimize your application. Learn more on the Automate 2023 featured products page.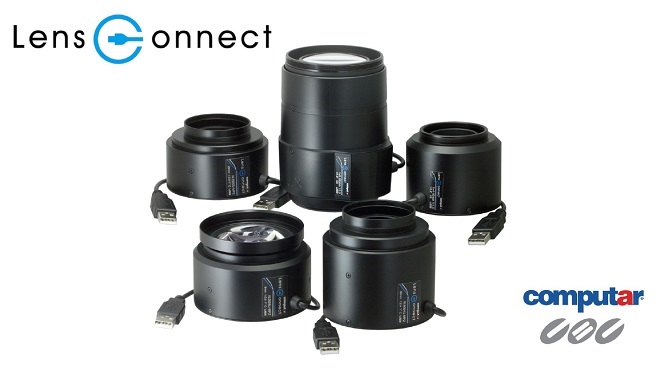 Source: Computar
Come by booth #6085 and grab a robot stress toy (or another fun giveaway) while watching a live LensConnect demo.