Report: Hospitalizations for heart attacks, heart failure higher for older adults living near fracking sites
Marie Donlon | March 14, 2023
A study conducted by the University of Chicago suggests that older adults who live near fracking sites in Pennsylvania had a higher incidence of hospitalization for cardiovascular diseases than those who live directly across the border in New York state, where fracking is banned.
To reach this conclusion, the University of Chicago researchers examined Medicare claims data from 2002 through 2015 — a time frame that was considered to be the peak of the unconventional natural gas development (UNGD) boom, otherwise known as fracking.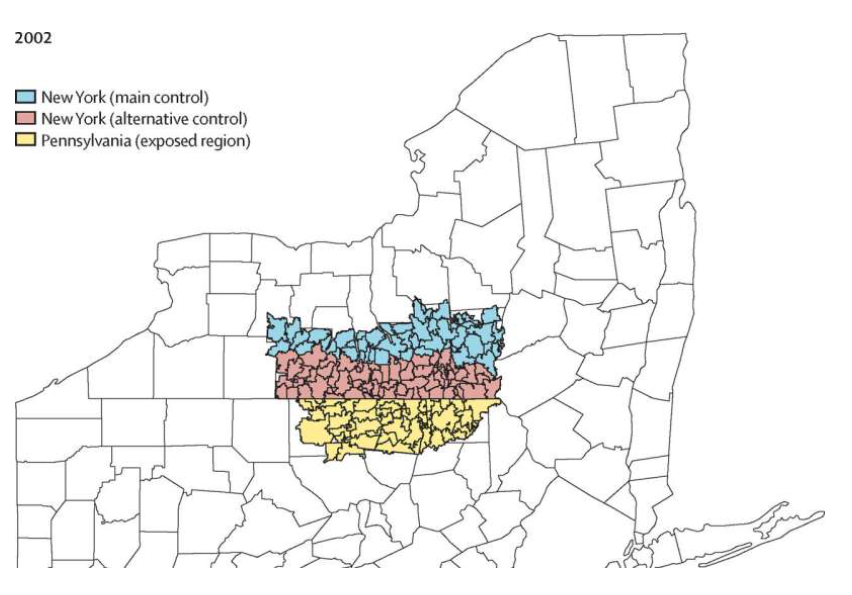 Source: University of Chicago
The team examined Medicare claims data for tens of thousands of patients in northern Pennsylvania at the time of the so-called fracking boom, as well as the Medicare claims from neighboring New York state, where UNGD was banned. Based on this data, the team found a link between the emergence of new fracking sites and the increased rates of hospitalization for health conditions including acute myocardial infarction, heart failure and ischemic heart disease.
The researchers suggest that those living near fracking sites could be exposed to air or water pollution thanks to their proximity to fracking activity and thus higher incidences of hospitalization.
"Our study connects nearby fracking activity to real, serious human health outcomes, suggesting it's not just a matter of economics or environmental sustainability — but that policymakers and residents alike should start prioritizing the health of citizens, whether drilling new wells or plugging old ones."
The study, "Hospitalizations for cardiovascular and respiratory disease among older adults living near unconventional natural gas development," appears in the journal The Lancet Planetary Health.