New parachute tech that airdrops military trucks, supplies tested by US Army
Marie Donlon | March 17, 2023
A new reusable parachute cargo-drop system is currently being tested by the U.S. Army.
The Rapid Rigging De-Rigging Airdrop System (RRDAS) reportedly replaces the cardboard components of commonly used airdrop systems with a series of fabric airbags folded beneath the pallet. Reports suggest that ambient air pressurizes the fabric airbags as the system flies through the air.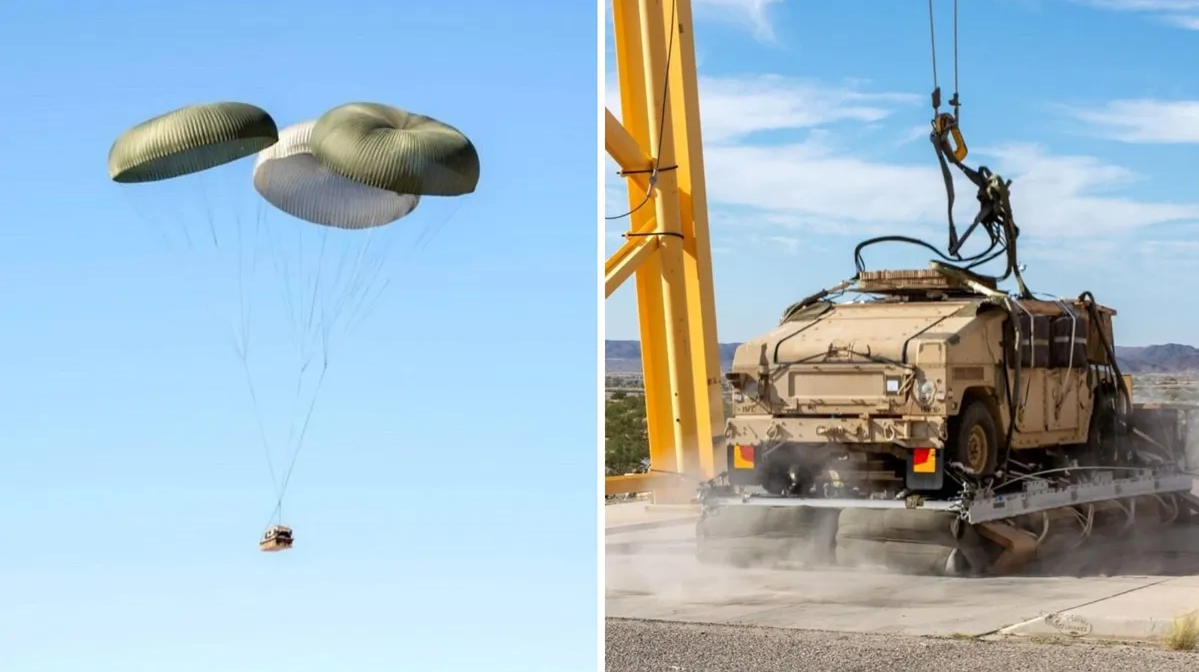 Source: U.S. Army
Additionally, the reusable system for resupplying troops or delivering humanitarian aid can carry loads of up to 22,000 lb and inflate at heights of 750 ft, according to a spokesperson from the U.S. Army.
Unlike its single-use cardboard predecessor drop system, the new parachute drop system can be quickly and easily removed from a drop zone, enabling soldiers to avoid danger. Further, the system is also able to ensure that air-dropped military vehicles will land upright.
Testing of the new air-drop system, which is currently underway at the U.S. Army Yuma Proving Ground in Yuma, Arizona, is expected to be ongoing through 2025.