'All-arounder' industrial robotic arm to improve pick and place applications
Marie Donlon | March 17, 2023
Fruitcore Robotics, a manufacturer of robotic arms, has developed an "all arounder" industrial robotic arm.
The robotic arm, dubbed the Digital Robot Hosrt1000, is a robot kinematics system that is expected to replace its predecessor, the Horst900, with its improved range and payload — an 8 kg payload and 1,018 reach, specifically.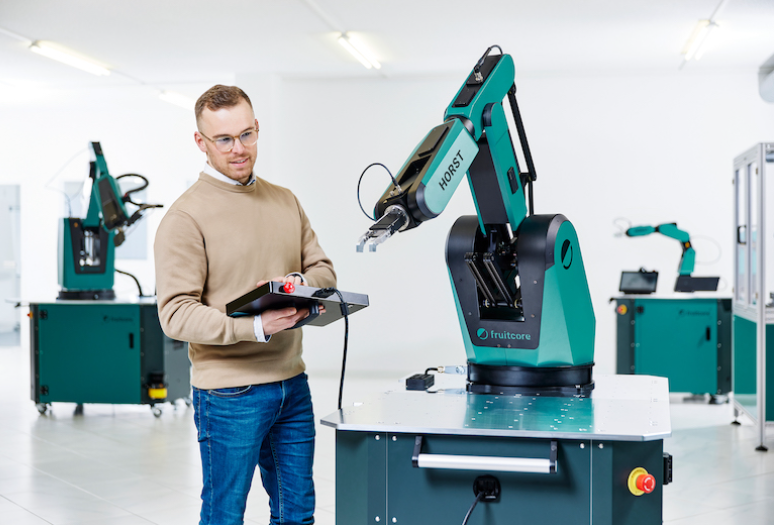 Source: Fruitcore Robotics
Additionally, the three-dimensional workspace of the Horst1000 has increased by 40%, which reportedly allows 50% larger trays to be processed when measured against the HORST900.
As such, the Horst1000 is, according to Fruitcore, appropriate for a wider range of industrial uses including machine placement and pick and place applications.
For more information, visit the Fruitcore Robotics website.