Listen: This is what the Dodge Charger Daytona EV sounds like
Tara Hurlin, Hemmings Motor News | February 27, 2023
The Dodge Charger Daytona SRT electric vehicle (EV) concept car raised eyebrows when it was released to the public last year, mostly due to its imitation exhaust system dubbed the "Fratzonic Chambered Exhaust." Typically, an exhaust doesn't belong on a fully electric car, but Dodge decided they weren't ready to lose the deep burbling sound that, supposedly, only a naturally aspirated V-8 can make.
The Fratzonic Chambered Exhaust system on the Daytona SRT EV can reach up to 126 decibels, the same as a Hellcat powered Dodge, by pushing air through a chambered speaker box and down the pipes, exiting via the exhaust outlet. Dodge wasn't done tuning the sound upon the system's first release, but it was certainly a conversation starter.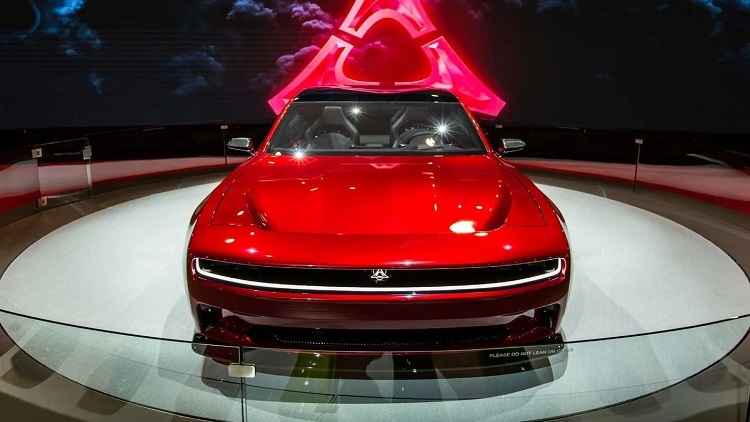 Source: Dodge
The latest version of the Fratzonic system was presented at the Chicago Auto Show's Concept & Technology Garage. The sound still doesn't completely encompass that of a true V-8, but the rumble and bass tone was definitely adjusted to be deeper and less electronic. But that's just our opinion, what do you think? Take a listen and then comment below.
---
Editor's note: This article originally appeared on Hemmings Motor News.