Vaarst to bring robotic technology to US oil and gas industry
Engineering360 News Desk | March 10, 2023
Marine robotics company Vaarst has introduced its SubSLAM X2 technology to the U.S. market, following its debut across the U.K., Europe and Africa.
SubSLAM is reportedly the first real-time intelligent data collection system to deliver 4K resolution video with simultaneous high-quality live 3D dense point clouds at sub-millimeter accuracy, according to the company.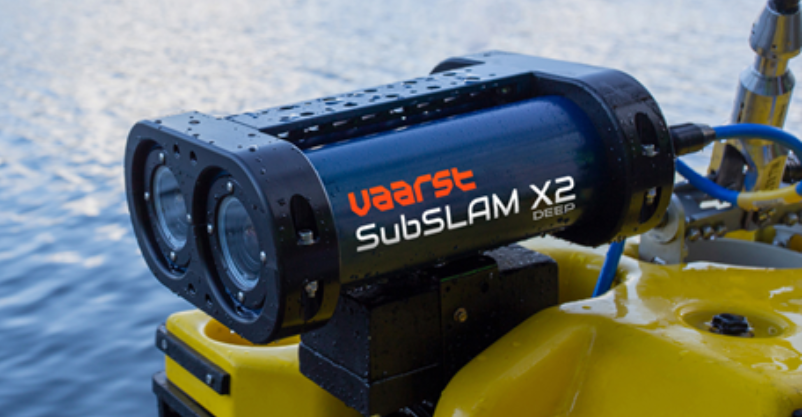 Source: Vaarst
SubSLAM allows fast visualization with even faster analysis and measurement of critical infrastructure and components for asset owners operating across the subsea sectors of civils, marine sciences, offshore renewables and oil and gas.
Developed in the U.K., SubSLAM addresses many of the time-consuming disadvantages of conventional inspection procedures while delivering more detailed, quantifiable data faster than ever. Applications across projects range from asset integrity, UWILD, subsea metrology for construction projects, decommissioning, pipeline inspection, cable pre-lay inspection, boulder removal and coral reef inspections.
Five SubSLAM systems are being introduced to the U.S.: two deep water systems, which can operate in depths down to 2,000 m, and three additional systems which will operate in shallower waters down to 300 m. A 6,000 m capable system is expected to be available later in 2023.
Mounted on any ROV carrying out a visual inspection, SubSLAM can record all data in a single flight and in a fraction of the time of other systems, eliminating the need for unnecessary additional mobilizations. Equipped with machine vision sensors and fast onboard processors, 3D reconstructions are modeled while high resolution 4K video footage is captured.
With the ability to carry out real-time 3D inspections while gathering video footage in a single flight, SubSLAM eliminates the need for the additional mobilization of vessels, ROVs and personnel required with other systems. This delivers considerable time and cost savings while reducing the carbon footprint of end clients.
The 3D data can be streamed live to any device in the world to multiple recipients without the requirement for any special software on devices. Meanwhile, onshore engineers can remotely track progress, spot issues and react proactively, as the underwater survey is ongoing.
For more on the SubSlam, visit the Vaarst website.