Team investigates the power of shame labeling on meat eaters
Marie Donlon | February 23, 2023
Researchers from Brand University of Applied Sciences in Germany and Delft University of Technology in the Netherlands have determined through a series of experiments that placing shame tags — the kind of which were placed on cigarettes in previous anti-smoking campaigns — on packages of meat could potentially reduce the purchase of such products.
Shame labeling, which features images and messaging such as "Eating meat makes animals suffer," was applied to packages of chicken in a bid to reduce meat consumption, which remains high in most Western countries and is often associated with deplorable conditions in some meat processing plants as well as negative impacts on the human cardiovascular system.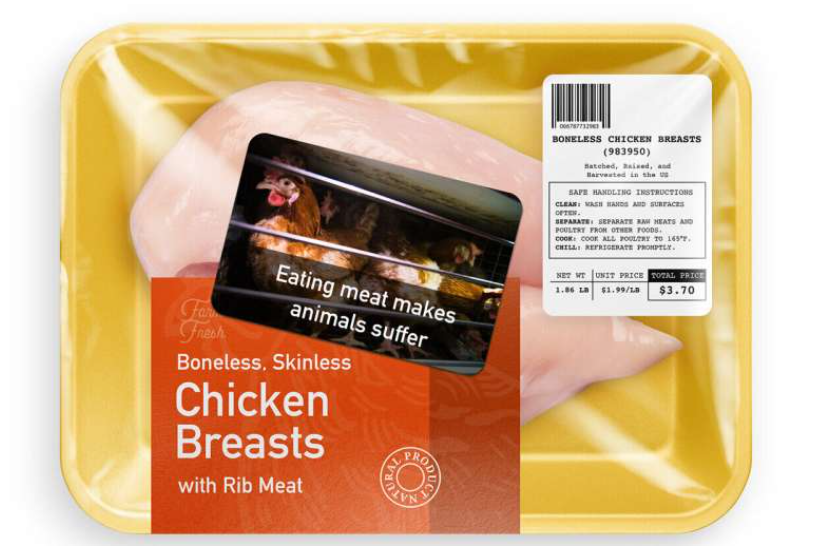 Source: Food Quality and Preference (2023). DOI: 10.1016/j.foodqual.2023.104831
In a series of three experiments, hundreds of volunteers were exposed to packages of chicken, some of which featured shame labels. The volunteers reported that they were less likely to purchase meat featuring shame labels than unlabeled chicken.
The researchers detailed their work in the article, The effect of meat-shaming on meat eaters' emotions and intentions to adapt behavior, which appears in the journal Food Quality and Preference.