Leader Tech thermal gap fillers address the most difficult of thermal demands
Engineering360 News Desk | February 17, 2023
Leader Tech Inc., a provider of innovative thermal management solutions based in Tampa, Florida, is proud to announce its range of thermal interface products (TIPs) from 1.00 W/m-K to 24.00 W/m-K.
The TIPs offered by Leader Tech are designed with precision engineering and cutting-edge technology,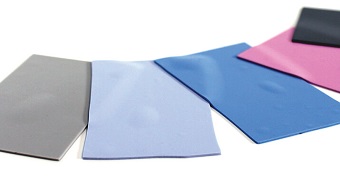 Source: Leader Tech Inc. ensuring optimal heat transfer between a component and its heat sink. At a competitive cost level, these products are ideal for use in high-power electronics, high-performance computing, data centers and other applications where reliable thermal management is crucial.
With a broad range of options, customers can choose from products that are specially designed to meet their specific thermal management needs. Whether a solution is needed for high-power processors, high-end graphics cards or any other application that requires effective thermal management, Leader Tech has got the user covered.