Flowserve's new Valtek TX3 Molten Salt triple-offset butterfly valve — Unmatched reliability in solar energy processes
Diana Aoun | March 03, 2023
Flowserve has revealed its new Valtek TX3 Molten Salt triple-offset butterfly valve designed to deliver reliable performance, tight shut-off and minimized maintenance for concentrated solar power (CSP) plants in molten salt applications.
The demanding conditions associated with thermal energy storage for industrial processes require the elimination of leakages as a high priority. Thanks to a construction that incorporates standard live-loaded hybrid or Thermiculite packing, the TX3 Molten Salt valve can withstand temperatures ranging from 260° C to 600° C (500° F to 1,112° F).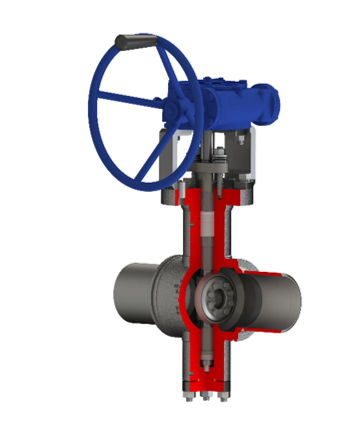 Source: Flowserve
In addition, the valve's design enables CSP plants to maintain process control in molten salt applications through optimum leakage resistance during valve shut-off. The shut-off performance reliably complies with FCI 70-2 Class V for control valve applications and API 598 for on-off applications.
Constant temperature within the valve stem and packing region can be ensured with a comprehensive solution for packing and heat tracing, including integrated heating, controls and sensors.
Packing has been located closer to the valve body to minimize thermal losses and maintain the molten salt in a fluid state during thermal cycling to ensure reliable performance. This ensures salt solidification is avoided within the valve stem, packing and waterway that can cause the valve to seize and stop operating, potentially resulting in unplanned downtime or shutdown.
The Valtek TX3 Molten Salt valve has been engineered to minimize power consumption at operating temperatures lower than 400° C (752° F) with electrical heat tracing (EHT) and at temperatures above 400° C (752° F) without EHT.