Silicone adhesive tape — A powerful product for demanding applications
February 07, 2023
Sponsored Content
Why silicone?
Silicone is well known as a material for challenging uses and environments — everything from bath sealant to the rubber on space suits and boots. Not to be confused with silicon, the element used for micro-electronics and solar panels, silicones (polydimethylsiloxane — PDMS) are the compounds created by combining silicon with carbon, hydrogen, oxygen and other modifiers to create rubbers, oils, adhesives and more. Due to its inertness, flexibility, wide temperature range and ability to withstand extreme conditions, silicone is specified by engineers for the most technically demanding applications. Pressure sensitive adhesives (PSAs) made from silicone polymers maintain these outstanding performance characteristics and are incredibly valuable in bonding, sealing, insulating, masking and many other high-end applications. When appropriately combined with other materials during the design and coating of a tape, they provide a unique set of properties not possible with tape made from more traditional adhesives (such as rubber or acrylic). Silicone adhesives have:
Temperature resistance (high and low) — of all the adhesives, silicone has the greatest ability to perform in temperature extremes, ranging from -100° F to 500° F (-73° C to 260° C).
Silicone/LSE bonding — good adhesion to difficult-to-bond-to surfaces, such as release liners, silicone foams and rubbers, and other low surface energy (LSE) materials.
Good wet-out — very good wetting characteristics to enable the sticking on hard-to-wet surfaces.
Repositionable/removable — the adhesives can be specially formulated to be initially repositioned, or ultimately removed cleanly, if required. They typically have inherently stable adhesion characteristics.
Chemical stability and solvent resistance — silicone adhesives are an excellent choice if the applications require resistance to chemical or solvent splashes or immersion.
Electrical insulation properties — silicone is a naturally insulative (dielectric) material, and therefore, tapes made from it are good insulators and EFI-RFI shields.
Flame retardant (FR) — silicones are inherently non-flammable, due to their very high ignition temperature and heat insulative characteristics and pass most FR rating tests when combined with the appropriate materials.
UV resistance — silicone adhesives are less prone to UV degradation than other adhesive systems.
Moisture resistance — silicone adhesive holds up well to water and other liquids and maintain their bond in wet conditions.
Broad range damping — sound and vibration damping/noise, vibration and harshness (NVH) performance over wide temperature range, with broad damping peaks.
Inert — Does not react with reagents, chemicals or blood in contact situations.
Non-growth supporting — resistant to biological attack (fungus, mildew).
Good optical properties — clear and non-refractive.
Conformability — silicone adhesive tape can drape and conform easily to accommodate complex contouring.
➡️ View our Silicone Adhesive Tape Products
The chart below provides a side-by-side comparison of adhesive features to help ascertain the best solution for the application:
Table 1: Comparison Summary (Typical Unformulated Performance)
Silicone tape constructions
In order to maximize the high performance of the silicone adhesive for a given characteristic and to deliver it in an easy-to-use form for the end user, it must be combined with complementary materials. This is achieved by web coating the adhesive into a tape, and the ideal constructions are developed and produced by a tape coater, like Adhesive Applications.
Common formats: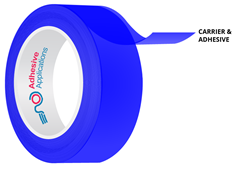 Figure 1: Single-sided tapes. Source: Adhesive Applications
Single-sided tapes — These have adhesive coated on one side of the carrier or substrate and are useful in masking, covering, protecting, splicing and a myriad of other applications. (e.g. S9511-2)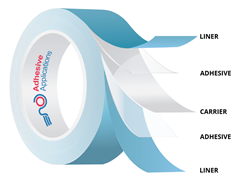 Figure 1: Single-sided tapes. Source: Adhesive Applications

Double-sided tapes — Carrier supported products, either silicone adhesive on both sides or silicone one side and acrylic on the other. Two sided silicone tapes are typically used to bond silicone/LSE to other silicone/LSE materials, while silicone on one side and acrylic on the other can be used to bond silicone materials to a higher energy surface such as steel, PMMA or polycarbonate [e.g. S5005DC (silicone both sides); SA1060 (silicone/acrylic)].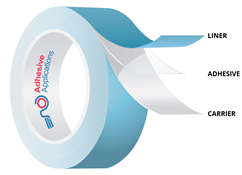 Figure 3: Transfer films, Source: Adhesive Applications
Transfer films — Unsupported tapes are a unique format in which a free film is supplied on a release liner with no carrier or support — glue in a roll! These silicone transfer tapes can be applied to a variety of substrates to effectively act as a bonding and sealing media. Since they do not have a carrier layer and act as a free film, these are very valuable for creating adhesive versions of customer materials and are the most conformable type of tape, allowing for flex and stretch around contoured surfaces (e.g. S1001; S1003).
Common carriers/substrates:
Polyimide — High temperature, masking, insulation and splicing (e.g. SP590).
Polyester (PET) — Bonding, masking, splicing and sealing (e.g. S8512-2).
Non-wovens — Conformable, bonding, sealing and splicing.
Glass cloth — High heat, insulative and FR.
Foils — Reflective, insulative and high heat.
Markets and applications
Because of their unique range of properties, silicone tapes are found in a wide variety of industries and end uses. Inherently high and low temperature, insulative, dielectric, FR, damping and good at bonding to silicone and other LSE materials, these tapes provide high performance in demanding applications. Below are some of the more common areas where silicone tape properties can be utilized.
Electronics
Being dielectric, heat and electrically insulative, extreme high and low temperature, resistant to attack from certain chemicals, and inherently stable over long periods of time in a variety of environmental conditions, silicone tapes (e.g. S580; SP590) are an obvious choice for a myriad of electronic applications, such as:
Coil winding
Mica tape/EMI-RFI shielding
Masking/platers tape
Surface/screen protection
Medical
Certain silicone adhesives are skin/biocompatible (ISO 10993 approved) and also chemical resistant, which makes them suitable for many medical applications (e.g. S1001-1DC11). Their inertness, excellent sealing properties and fluid resistant characteristics also make them ideal for microfluidic bonding and assembly, as well as microplate and bio-assay tray covers. Uses in medical are wide ranging and include:
Device manufacture
Wearables
Wound care
Microfluidics
Microplate/assay tray covers
Aerospace
Due to their ability to perform at extreme high and low temperatures, silicone tapes (e.g. S1001; SP590HT-DC2) are suitable for most aeronautical and aerospace applications. Combining their ability to withstand extreme cold and heat with inherent damping, FR, dielectric and insulative properties means that silicone PSA coated materials are employed extensively by design engineers in areas such as:
Noise and vibration damping panels
FR barriers
EMI-RFI shielding
Heat shield
Plasma flame spray
Gasket bonding
Seals
Automotive
Silicone tapes have always been commonly used in the automotive and transportation industries due to their high and low temperature performance, broad damping characteristics, and stability in harsh environments and applications (e.g. SA1911). The growth of electric vehicles, more stringent flame spread and fire requirements, along with higher consumer expectations for comfort, quality and longevity have increased the usage of silicone tapes in vehicles. High performance silicone tapes are applied throughout the vehicle body, under the hood and in mechanical components for uses such as:
Heat shield
Noise and vibration reduction
Wire harness
Brake shim
Foam and rubber gasket bonding and sealing
High temp and solvent resistant labels
Flame blockers
Bus bar
Industrial
As with the other industries discussed, tapes coated with silicone PSAs are in a myriad of industrial applications where their unique properties are required (e.g. S3405-2DCSW; S9611-2SL). These applications are countless, and include:
Silicone foam and rubber bonding
Release liner splicing and tabbing
Protective films
Insulation products
Heat shield
Bonding and sealing
High temp gaskets and sealing
And more
Summary
Once the unique properties of silicone PSAs are understood, it is easy to see why silicone tapes are so commonly used by engineers, researchers and designers for their most demanding, high performance designs. The combination of high performance silicone PSAs with highly specified carrier materials by experienced tape coaters enables solutions to the most demanding problems for OEMs and up-stream manufacturers.
With their experienced R&D and process personnel and focused on customer solutions, Adhesive Applications can formulate adhesives and design constructions to suit customer specific needs, and deliver it in the ideal format for use or downstream conversion.
Talk to a tape expert!
Selecting the correct material combination to provide ideal bonding or sealing can be a complicated task and requires expert knowledge of the materials involved. If you're looking for a reliable partner for your next bonding, joining, sealing, splicing or protecting project, reach out to Adhesive Applications at info@adhesiveapps.com or call (413) 527-7120.
Adhesive Applications is a privately owned, leading manufacturer of pressure sensitive adhesive tapes. Established in 1970, Adhesive Applications has always been a product and market innovator. The 100,000 ft2 (9,300 m2) U.S. manufacturing plant has multiple state-of-the-art coating lines capable of coating film, foam, foil, paper, cloth, woven and non-woven substrates as well as toll coating customer-supplied materials.
The dedicated R&D technical staff creates designs and confirms that products are developed to meet demanding requirements. Their agile and response driven manufacturing processes ensure that products are delivered on-time, every time. Adhesive Applications strives to provide an unwavering focus on quality, which is their recipe for success.