New robot takes inspiration from jellyfish-like zooplankton
Marie Donlon | February 06, 2023
A robot inspired by the jellyfish-like salp zooplankton has been developed by a team of researchers from Bristol University in the U.K.
Capable of operating in unknown and extreme marine environments, the RobotSalps, like the semi-transparent, tubular-shaped salps that inspired them, can link to each other, forming so-called colonies.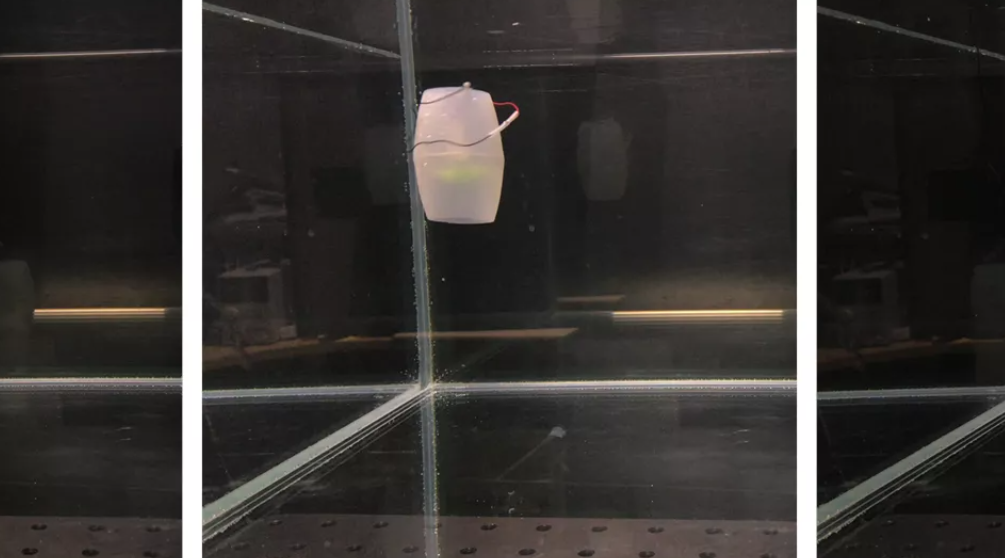 Source: University of Bristol
According to its developers, each lightweight RobotSalp features a drone propellor that enables them to swim independently. If one module breaks, the colony can still move autonomously. Further, the modules can detach to perform different operations such as underwater exploration.
The team is eyeing the RobotSalps for a range of applications including the exploration of industrial cooling systems and sewage tunnels as well as extraterrestrial missions.
For more information on the RobotSalps, watch the accompanying video that appears courtesy of Bristol University.