Microneedle bandage promises to halt blood loss, save lives
Marie Donlon | January 25, 2023
Researchers from Penn State University have developed a hemostatic microneedle patch that halts uncontrolled bleeding from an injury.
The researchers suggest that the biocompatible and biodegradable microneedle arrays (MNAs) can be directly applied to a standard adhesive bandage.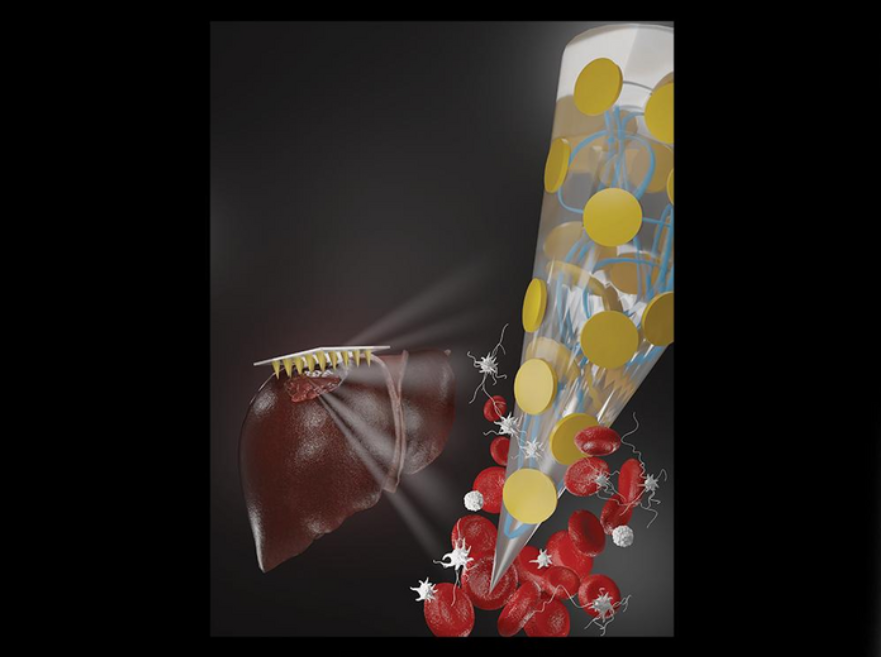 Source: Designed by Amir Sheikhi and Reihaneh Haghniaz/Executed by Natan Barros
Once applied, the MNAs can reportedly increase surface contact with the bleeding wound, thereby expediting clotting. Further, the needles increase the adhesion of the patch by mechanically interlocking to promote would closure.
The researchers explained: "In vitro, the engineered MNAs reduced clotting time from 11.5 minutes to 1.3 minutes; and in a rat liver bleeding model, they reduced bleeding by more than 90%. Those 10 minutes could be the difference between life and death."
In addition to promoting rapid blood coagulation, the patches, which are pain free for the wearer, could potentially be applied by anyone, not just medical professionals.
An article detailing the hemostatic microneedle technology, Tissue adhesive hemostatic microneedle arrays for rapid hemorrhage treatment, appears in the journal Bioactive Materials.