New sealing tech for Kice's VJOT-series of rotary airlocks
Engineering360 News Desk | January 24, 2023
Kansas-based Kice Industries has introduced a new sealing technology for its VJOT-series of rotary airlocks in collaboration with Israel-based Tamar Seal.
Rotary airlocks are critical to pneumatic conveyance systems because they control the flow of bulk material. Kice has released these new mechanical seals to provide added protection against breakage, contamination and leakage, even in extreme dry-running conditions.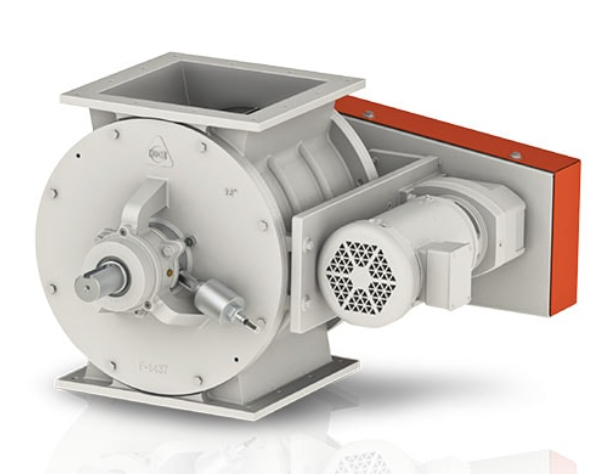 Source: Kice
According to Kice Industries, Tamar's shaft-sealing technology allows operators to replace the sealant without dismantling or shutting down equipment. The seals do not contain fragile components that would make them resistant to abrasive materials. Kice explained that its customers also have the option of including predictive maintenance sensors, which deliver notifications when they detect that the sealant needs to be replenished.
Kice said integrating the seals to its VJOT-series rotary airlocks requires minimal design changes.