Quattroflow releases next generation of single-use pumps for demanding biopharma applications
Diana Aoun | January 31, 2023
Quattroflow has introduced the next-generation QF5kSU diaphragm pump extending it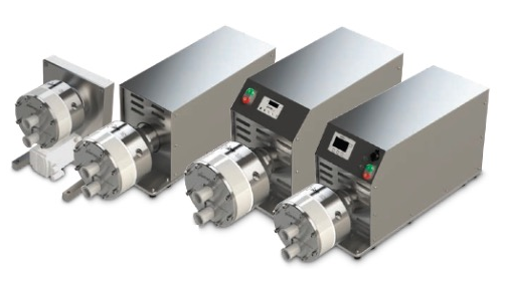 Source: Quattroflows portfolio of single-use quaternary (four-piston) diaphragm pumps. The latest offering from the manufacturer incorporates a patented valve plate design that improves drainability and venting. The QF5kSU also reduces the minimum flow rate required to remove entrapped air during priming while enabling enhanced product-recovery capability. The QF5kSU is ideally suited for demanding biopharma applications such as chromatography, TFF, virus filtration, sterile filtration and depth filtration.
The QF5kSU pump features proportional and linear flow performance for optimal precision during flow control and a 120:1 turndown ratio. It delivers high flow stability even at low flow rates, exhibits low-pulsation characteristics, and ensures risk-free dry running. The QF5kSU model can also be combined with the Q-Control Integrated Pump Controller to provide operators with automated control over pump operations. QF5kSU pumps are available in four different drive versions, developed to meet a wide range of process requirements. From integration into fully automated systems to stand-alone applications that require a pump controller, the QF5kSU can be easily incorporated into any process setup.
Quattroflow single-use pumps are optimized for biopharma applications thanks to a design featuring disposable wetted plastic pump chambers that can be replaced as a complete unit. This helps manufacturers eliminate the risks associated with cross-batch contamination.
With the addition of the new QF5kSU, Quattroflow single-use pumps are now available in eight different sizes covering a flow range from 1 to 16,000 l/h to meet the needs of small R&D projects to full-scale manufacturing environments.