Available online: CGA Handbook of Compressed Gases
Engineering360 News Desk | January 18, 2023
The Compressed Gas Association (CGA) is modernizing the CGA Handbook of Compressed Gases by making it a virtual tool. The gas monographs are now available in electronic format and can be accessed online.
The gas monographs provide information on the properties, uses, emergency response, safety and special handling considerations for 58 of the most common compressed gases. Each gas monograph opens with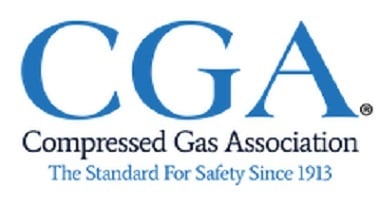 basic identifying information: chemical name of the gas, its chemical symbol, synonyms, American Chemical Society Chemical Abstracts Service registry number, U.S. Department of Transportation and Transport Canada proper shipping name, classification, labels, assigned UN number, and Globally Harmonized System of Classification and Labeling of Chemicals (GHS) classification.
The text of each monograph is divided into the following sections:
Identifying information
GHS classification
Physical constants
Vapor pressure curve (if applicable)
Description
Uses
Physiological effects
Materials of construction
Safe storage, handling and use
Emergency response/handling leaks and emergencies
Disposal
Containers
Cylinder valve outlet connections
Pressure relief devices
References
The monographs are arranged in alphabetical order for easy reference with the ability to search for a key word and mark a monograph as a "favorite."