Video: Campaign launched to laud supply chain superstars
S. Himmelstein | January 23, 2023
Automation parts supplier EU Automation has launched its 'Factory Hero' campaign to encourage recognition of unsung heroes within the manufacturing sector. The campaign seeks to recognize the vital role played by technicians and engineers responsible for building and maintaining a robust supply chain and keeping the manufacturing cogs turning.
Parts shortages can have severe implications for manufacturing organizations in terms of downtime, lost production and lost revenue. Yet the people responsible for building and maintaining a robust supply chain so that unplanned stoppages are minimized often go unrecognized.
"This could be a factory manager, maintenance engineer, or procurement specialist: we're looking for the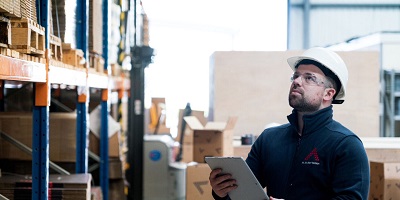 Source: EU Automation real problem solvers who can think on their feet to get things back up and running while others are still scratching their heads. They are the unsung heroes in our industry," explained Darren Halford, managing director of EU Automation.
The Factory Hero digital campaign features an unassuming worker named Jeff who is able to source a vital part quickly via EU Automation and thus earns the gratitude of his colleagues.
Nominate a colleague as a Factory Hero. EU Automation will arrange for those nominated to receive a Factory Hero certificate with a personalized message from the person who suggested them.