New approach assesses the threat of air attacks on warships
Marie Donlon | January 30, 2023
Scientists from the North China University of Science and Technology have developed a new approach for evaluating the threat of air attacks on warships.
Based on a new iteration of the Technique for Order of Preference by Similarity to Ideal Solution (TOPSIS) and gray relational analysis, the new approach considers five different attributes in the assessment of threats. These five attributes include: heading angle, anti-jamming capability, target type, speed and altitude, according to its developers.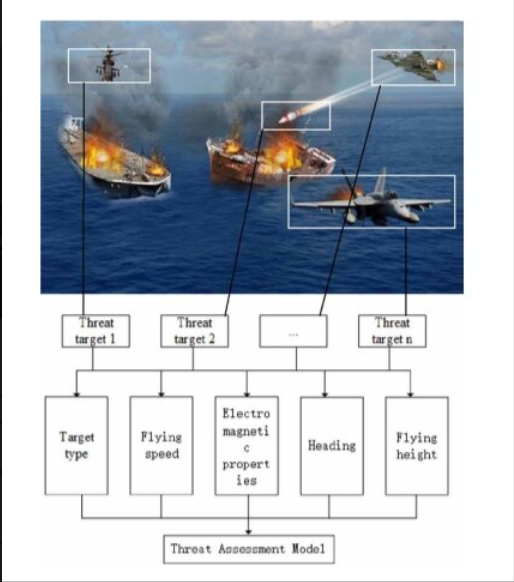 Multitarget Threat Assessment Model Structure. Source: North China University of Science and Technology
Designed to improve the accuracy and efficiency of current threat evaluation tools, the TOPSIS gray correlation method reportedly calculates the weighted Mahalanobis distance — which is the distance between two points in multivariate space — and the gray correlation between the attribute under evaluation as well as the ideal positive and negative states. The researchers explain that the target threat level is arrived at when the results of these two approaches are combined.
The team believes that the latest approach will result in the improved protection of warships from air attacks and improved defense strategies.
The article, Research and Application of Warship Multiattribute Threat Assessment Based on Improved TOPSIS Gray Association Analysis appears in the International Journal of Digital Crime and Forensics (IJDCF).