Robot performs dental implant surgery with less pain, faster healing times for patients
Marie Donlon | January 09, 2023
A dental robot designed for assisting dentists with implant surgery has been developed by tech startup Neocis.
The Yomi robot is a U.S. Food and Drug Administration-approved robotic system for assisting human dentists with dental implant surgery. The precision and accuracy of the robot, according to its developers, was made possible thanks to haptic feedback, audio cues and intuitive visualization.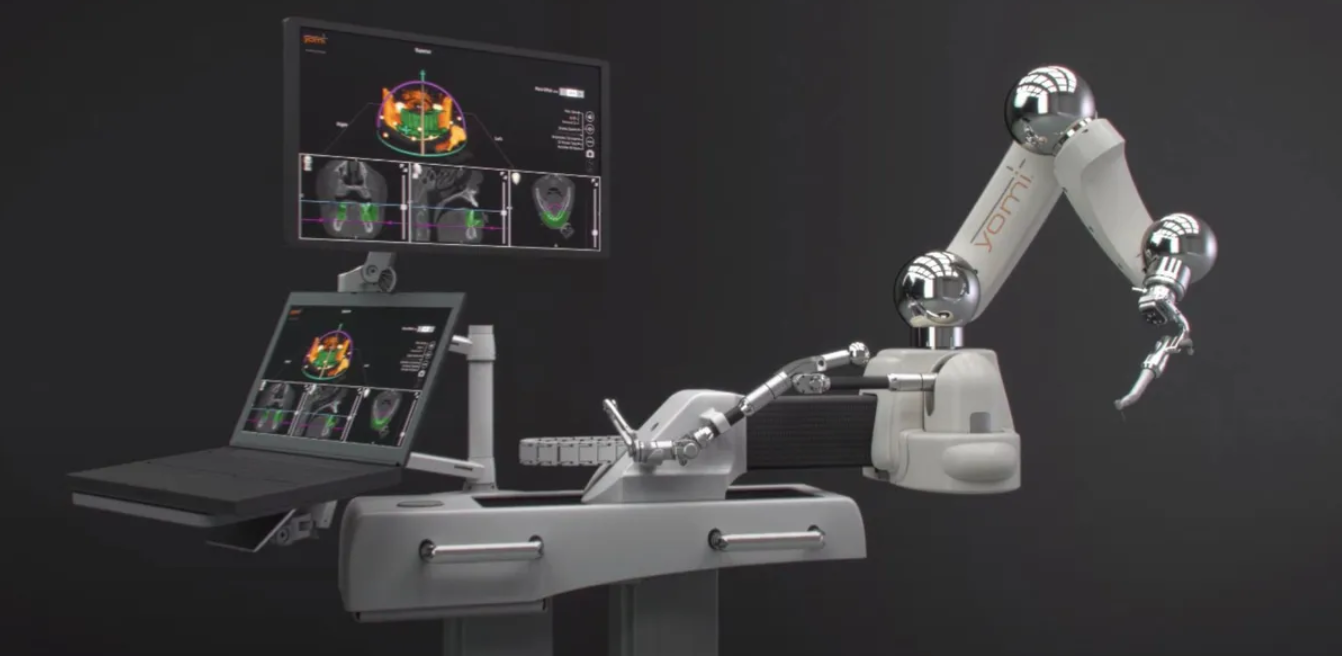 Source: Neocis
Capable of assisting with the preoperative and interoperative phases of dental implant surgery, Yomi features a robotic arm that is guided by a clinician, a tracking arm that is connected to the patient and follows their location in real-time, and the YomiPlan software suite.
Featuring a combination of detailed digital planning and multi-sensory guidance of surgical instrumentation, Yomi assists dentists with precisely and safely placing implants in patients, resulting in smaller incisions, no sutures and thus less pain and faster recovery times for patients, according to Neocis.
For more on the Yomi dental robot, watch the accompanying video that appears courtesy of Neocis.