Three-limbed bot designed for space tasks
Marie Donlon | December 31, 2022
A three-limbed robotic platform developed by researchers at the Italian Institute of Technology (IIT) promises to assist astronauts in space with infrastructure tasks.
Capable of walking, moving, grasping and transporting payload modules in a microgravity environment, the so-called Multi-Arm Relocatable Manipulator (MARM) is being developed under the Multi-arm Installation Robot for Readying ORUs and Reflectors (MIRROR) project, which seeks to develop robots to assist astronauts with tasks such as installing, inspecting, maintaining and repairing space infrastructures.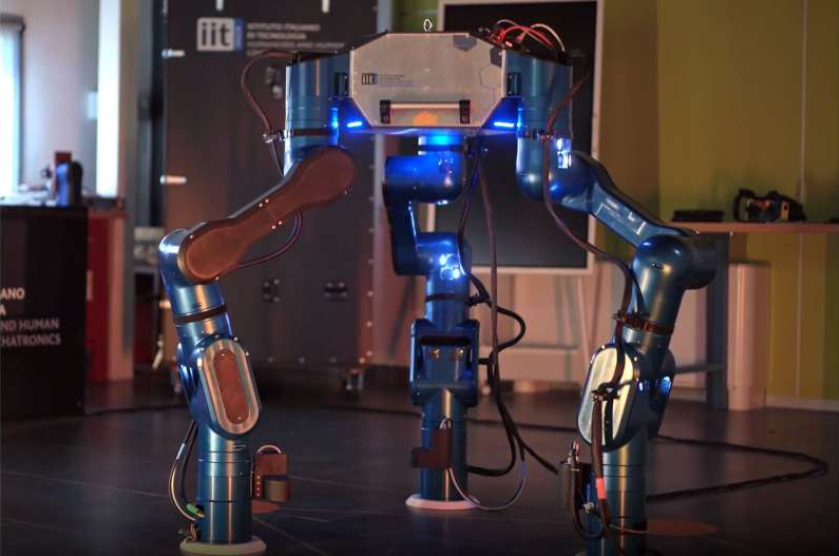 Source: IIT
According to its developers, the MARM, which consists of a central body, three limbs and a docking device, can grasp, transport and assemble modules, while moving itself on the space infrastructure. This is due to MARM's electromechanical and control components, perception system and exchange of inputs/outputs. As such the MARM can pick up a payload, relocate itself while carrying the payload and assemble it at a target location.
Ahead of a space-qualified iteration of MARM being developed, the researchers will test the MARM prototype in a physical simulator arrangement.
For more information on the MARM, watch the accompanying video that appears courtesy of IIT.