New York approves offshore wind farm transmission line
S. Himmelstein | January 13, 2023
New York regulators have granted approval for a 25-mile transmission line that will carry power from the state's largest offshore wind farm to a substation in Brookhaven, Suffolk County. The transmission line approval by the New York State Public Service Commission is an important development for the proposed Sunrise Wind Farm off the coast of Long Island.
The 924 MW wind farm in federal water 30 miles east of Montauk Point is expected to be the largest one yet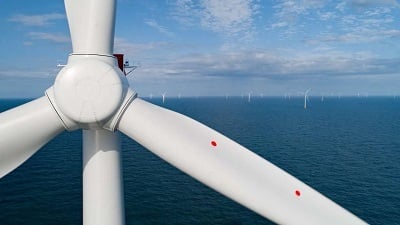 Source: Ørsted and Eversource to connect to New York's electric grid once completed. The project being developed as a partnership between Ørsted and Eversource is expected to be operational by 2025 and has the potential capacity to power nearly 600,000 homes.
The approved transmission capacity includes a high-voltage, 320 kV, DC submarine export cable bundle up to 5.2 miles long that will enter New York State territorial waters three nautical miles from land. The transmission line will then transition from an offshore cable to an onshore cable that will travel up to 17.2 miles to an onshore converter station.