Video: Subsea battery storage for offshore renewable energy systems
S. Himmelstein | January 11, 2023
A scalable, modular battery energy storage system with integrated intelligent energy management, for offshore wind or wave energy applications is under development by U.K.-based Verlume. Designed for the harsh subsea environment, the Halo system is engineered to provide a reliable, uninterrupted power supply predominantly for seabed use.
The fully rechargeable energy storage solution can be integrated with marine renewable energy converters to create zero-emission power systems. Halo contains state-of-the-art lithium-ion battery technology that provides maximum energy density, safety and durability, and together with Verlume's Axonn intelligent energy management system autonomously maximizes the available energy in real-time. Halo is also envisioned to provide regulated DC supply to hydrogen electrolyzers on offshore platforms or within turbines.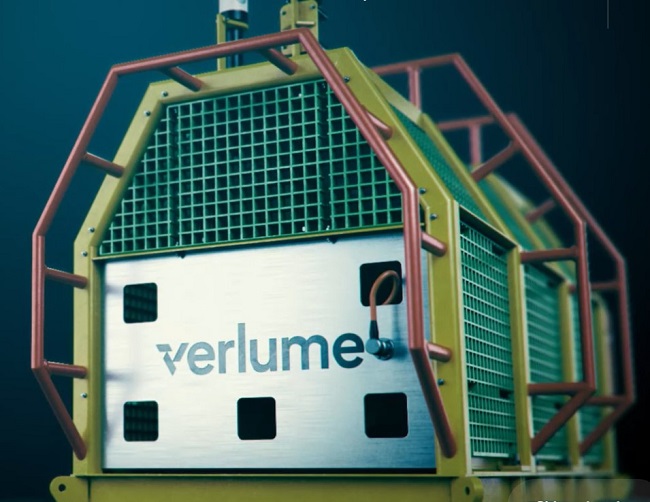 Source: Verlume
Verlume and Oasis Marine Power are collaborating to demonstrate the potential of in-field energy storage and charging infrastructure for crew transfer vessels. The project partners will evaluate the use of the Halo and Axonn intelligent power conditioning and management systems and a powered mooring station to recharge batteries on electrically powered vessels.