Liquid-coated air filters improve bio-surveillance of airborne pathogens
Marie Donlon | December 30, 2022
A liquid-coated air filter developed by researchers from the University of Maine and the University of Massachusetts Amherst could potentially enhance bio-surveillance capabilities — and thus reduce biological risks.
According to its developers, the liquid-coated high efficiency particulate air (HEPA) filters can better capture airborne bacteria and viruses — like COVID-9, among others — for analysis.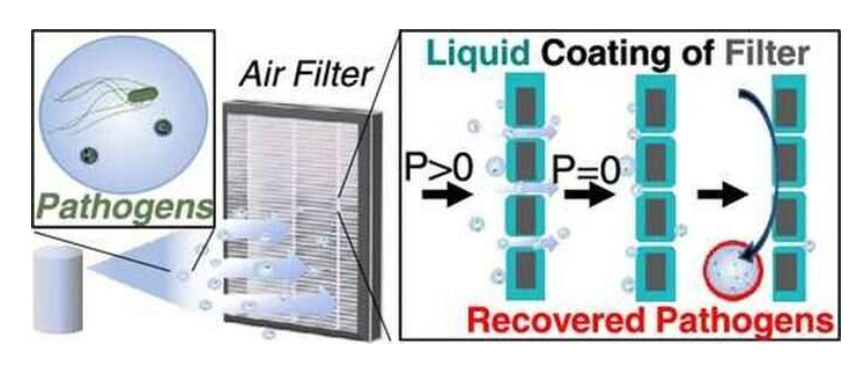 Source: University of Maine
The conventional, uncoated air filters designed to help control the spread of disease in spaces like hospitals and transportation hubs struggle to keep the pathogens they capture viable for testing.
However, the composite membrane coated with liquid and applied to filters proved to enhance air sampling efforts, capturing viable bacterial and viral samples for analysis in the lab.
During testing, the researchers discovered that filters coated with liquid — and exposed to E. coli bacteria, SARS-COV-2 (the virus that causes COVID-19) and JC polyomavirus — captured and preserved more pathogens than uncoated filters.
The filters, according to the researchers, promise to potentially offer a path toward early pathogen detection and bio-surveillance for national threats in public places.
The article detailing the liquid coated filters — Improved Recovery of Captured Airborne Bacteria and Viruses with Liquid-Coated Air Filters — appears in the journal ACS Applied Materials & Interfaces.