Watch the implosion of New Jersey's last coal-fired power plant
S. Himmelstein | January 10, 2023
The last remaining coal-fired power station in New Jersey has been demolished. Facility owner Starwood Energy plans to replace the 242 MW power plant, which began generating power in 1994, with a large-scale energy storage system.
The Logan Generating Station in Swedesboro was demolished in a controlled implosion on December 2, 2022. In addition to building large-scale battery storage systems at the Logan plant and the recently shuttered Chambers Cogeneration Plant, Starwood Energy intends to use the existing rights of interconnection at these sites to allow new offshore wind energy projects to connect to the power grid.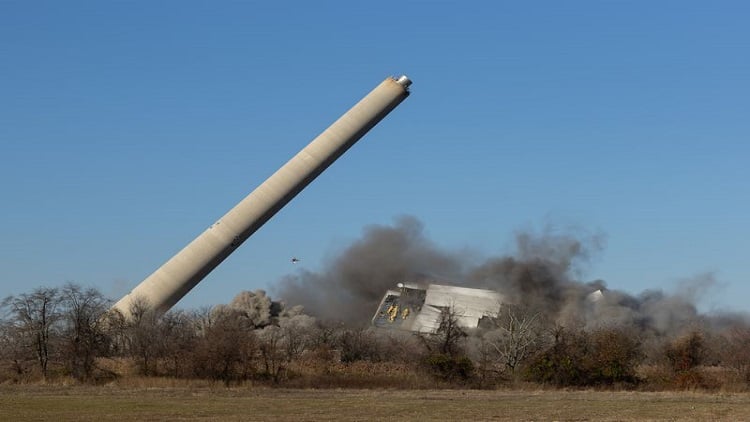 The implosion of the Logan Generating Station marks the end of coal power in the state. Source: Dave Hernandez/NJ Advance Media
In a similar bid to reduce reliance on fossil fuels, the last power plant in Hawaii to consume coal ceased operating in September 2022. The 180 MW power plant, one of the state's largest emitters of greenhouse gases, will be supplanted by a series of renewable energy projects. By 2024, 14 new renewable energy power plants are planned to fuel the state, encompassing solar farms, battery storage facilities and geothermal energy systems.