Components Express receives UL listing for new line of standard M12 cable assemblies
Engineering360 News Desk | December 05, 2022
Components Express Inc. (CEI) has received the Underwriters Laboratories (UL) listing for its new line of M12 cable assemblies. These cables join the company's wide range of standard products available for quick shipping from its U.S.-based manufacturing facility.
The new UL-listed M12 cable assemblies come in standard lengths up to 15 m, with a variety of male-female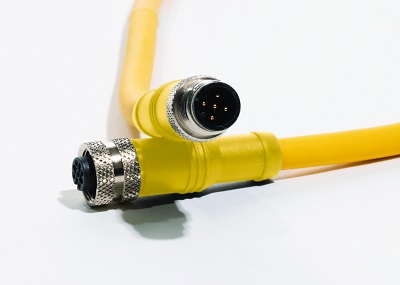 Source: CEI and flying lead connector combinations on either end. They also feature robust polyvinyl chloride (PVC) jacketing in a variety of colors, as well as 4 to 17 pin options. These products are available with short lead times, even at low production volumes.

"Our new UL-listed M12 cable assemblies are just the first in a series of products we're introducing to the industrial market," said Ryan Peterson, sales engineer at CEI. "We're excited to expand our connectivity offering with these UL-listed cables, and we're ready to begin shipping orders."

In addition to CEI's UL-listed standard M12 cable offering, the company has the ability to quickly customize and deliver both UL-listed and non-UL M12 cables according to user specifications.