5 tech trends manufacturers need on their side in 2023
Eric Whitley | December 01, 2022
Tech trends increase production efficiency, helping manufacturers deliver high-quality products and services. Following the latest trends also allows manufacturers to leverage business opportunities and implement new ideas. With advanced innovations, businesses can find ways to cut costs, optimize operational efficiency and keep their brand image fresh.
High-tech software can streamline operations concerning employee data flow. Businesses can also simplify supplier and customer recordkeeping by using premium technologies.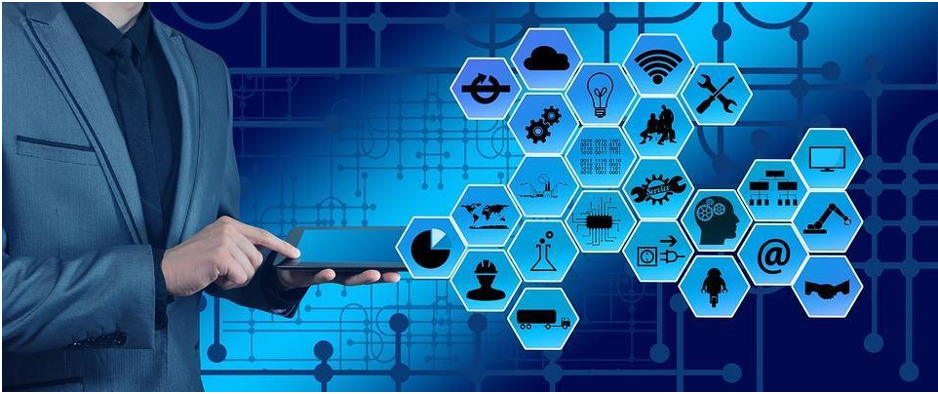 Manufacturers can create flexible and efficient company processes by keeping track and implementing new technology. Each year new trends make their way into the market. This guide will elaborate on some of the latest technology for manufacturers in 2023.
5 popular tech trends of 2023
1. Digital immune system
The digital immune system is a comprehensive virus protection program developed by IBM. Each year, U.S. businesses lose approximately $6.9 billion due to cybercrimes, making it one of the most significant issues in the manufacturing industry.
This software system has a built-in virus analysis machine that actively detects new and mutated viruses to control the onset of hacking threats. Once a virus or bug is caught, the software stores its information in the cloud database. IBM's digital immune system database is a final storage system that holds the coding of all viruses it has detected over time. This way, even if a company is exposed to a threat for the first time, the digital immune system knows how to stop and remove it immediately.
The digital immune system works similarly to the biological immune system. It consistently scans the landscape of computers, mobile devices and cloud servers in real-time to detect abnormalities. Therefore, its main advantage is the system's rapid response time to security threats. IBM's digital immune system destroys viruses and malware right after detection.
Manufacturers can implement this system in their organization to detect, shield and remove all security threats. This technology can provide an extra layer of protection and reduce expenses spent on managing cyberattacks and paying ransom to hackers.
2. Smart factory
Smart Factory is a digital manufacturing initiative that connects and integrates production devices, systems and machinery. It continuously collects, curates and analyzes data; it evolves using information gathered from its prior experiences.
The collected data helps manufacturers evaluate and make informed decisions. It also aids in addressing new issues to improve the company's production and management processes. The smart factory concept uses artificial intelligence (AI), cloud computing and the industrial internet of things (IIoT) to bridge the gap between the digital and physical landscape of supply chain management.
Manufacturers can create fully integrated and collaborative production systems with end-to-end process transparency. They can also highlight any disruption in the production process, decreasing lead time and increasing productivity levels.
3. AI
AI is the mechanical simulation of human intelligence and is mainly used in computer systems. Digital systems with AI technology can perform tasks mostly associated with intelligent beings, for example, humans.
AI-powered machines can reason, generalize, decide, find meaning and learn from past experiences. The intelligence system facilitates multiple tasks through machine vision, reasoning, logical symbol recognition and robot control.
AI is extremely successful in manufacturing industries as it helps make data-driven decisions without dealing with information overload. Due to this, 91.5% of manufacturers deem AI systems the most important part of their future and continue to invest in this technology on an ongoing basis.
Using AI, manufacturers do not have to encounter the same issues and glitches because the system learns and automatically resolves the issue next time. It is also quite helpful in making complex company decisions. AI can reason and calculate outcomes based on the premise and collected data. Manufacturers can use it to predict future behaviors and make strategic decisions accordingly.
4. Metaverse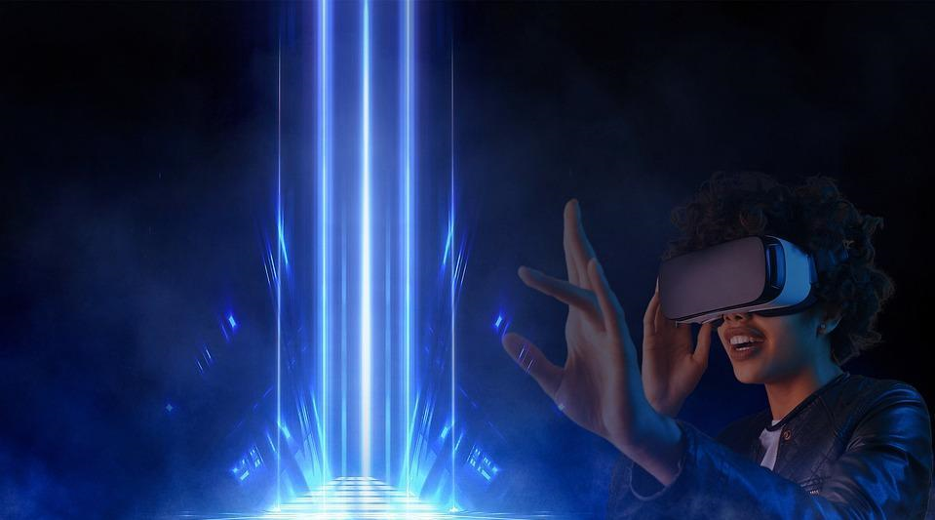 The Metaverse is a collection of virtual worlds based on 3D virtual reality. Users can access and navigate this world through a virtual reality headset, mimicking the aspects of the real world. Individuals in the Metaverse can walk, talk and shop using digital or cryptocurrency.
Manufacturers can use 3D virtual reality headsets, modeling tools and other AI wearables to provide immersive digital experiences to employees and customers. They can also discover demand through the Metaverse and deliver products that satisfy those needs. Using the Metaverse, businesses can showcase their products' benefits and experience, improving sales.
Businesses can also combine the Metaverse with the IoT to bridge the gap between physical reality and the cyber world. Advanced IoT architecture would enable manufacturers to extract data from physical reality and incorporate it into virtual reality. As a result, businesses can leverage real-life components to deliver superior experiences to their customers and clients.
5. Super-app
Super-app is an all-in-one solution providing multiple services, such as eCommerce, payment processing and transaction processing — among others. Users do not have to download and manage multiple apps, as a super-app allows them to access all services from one platform.
Companies can create a customized super-app and streamline different functions to improve customer experience. A super-app does not have a defined set of features. Instead, it can be personalized to facilitate social interaction, eCommerce, transaction and payment, and transportation services.
With a super-app, businesses can attract and gain a more extensive customer base. They can venture into new niches while maintaining their service level and existing customer count. This strategy can decrease customer retention costs and increase consumer engagement with multiple services.
Manufacturing companies can also build custom super-apps to balance economies of scale. They can leverage the network on a higher level to engage employees and promote teamwork. This is because a super-app will help gather all team members on one platform, allowing them to communicate efficiently and build better team relationships.
Conclusion
The latest tech trends can help manufacturers streamline their production processes to improve productivity and profits. Moreover, some trends can secure the company servers, protecting them from data and financial loss. Following these tech trends is also effective in improving customer experience, which ultimately leads to increased profits.
These tech trends also promote employee engagement and team building, improving productivity levels within the organization. Manufacturers can start implementing these trends in their workspace to ensure they are ready for the upcoming year.
About the author
For the last 30 years, Eric Whitley has been a noteworthy leader in the manufacturing space. In addition to the many publications and articles Eric has written on various manufacturing topics, you may know him from his efforts leading the Total Productive Maintenance effort at Autoliv ASP or from his involvement in the Management Certification programs at The Ohio State University, where he served as an adjunct faculty member.
After an extensive career as a reliability and business improvement consultant, Eric joined L2L, where he currently serves as the director of Smart Manufacturing. His role in this position is to help clients learn and implement L2L's pragmatic and simple approach to corporate digital transformation.
Eric lives with his wife of 35 years in Northern Utah. When Eric is not working, he can usually be found on the water with a fishing rod in his hands.