New silencers offer instant noise reduction for pneumatic equipment
Engineering360 News Desk | December 05, 2022
Porvair Sciences has announced the debut of its Vyon porous plastic silencers, which directly fit into the exhaust port of pneumatic equipment, ensuring that the noise from air escaping to the atmosphere is reduced to a safe decibel level.
Many industrial organizations use the power of compressed air in pneumatic equipment including blast cleaners, drills, forging pressures and paint sprayers. However, a drawback of pneumatic equipment is their loud operating noise. To reduce the ambient noise from pneumatic equipment to safe, workable levels, it is vital that they are fitted with effective silencers, according to Porvair.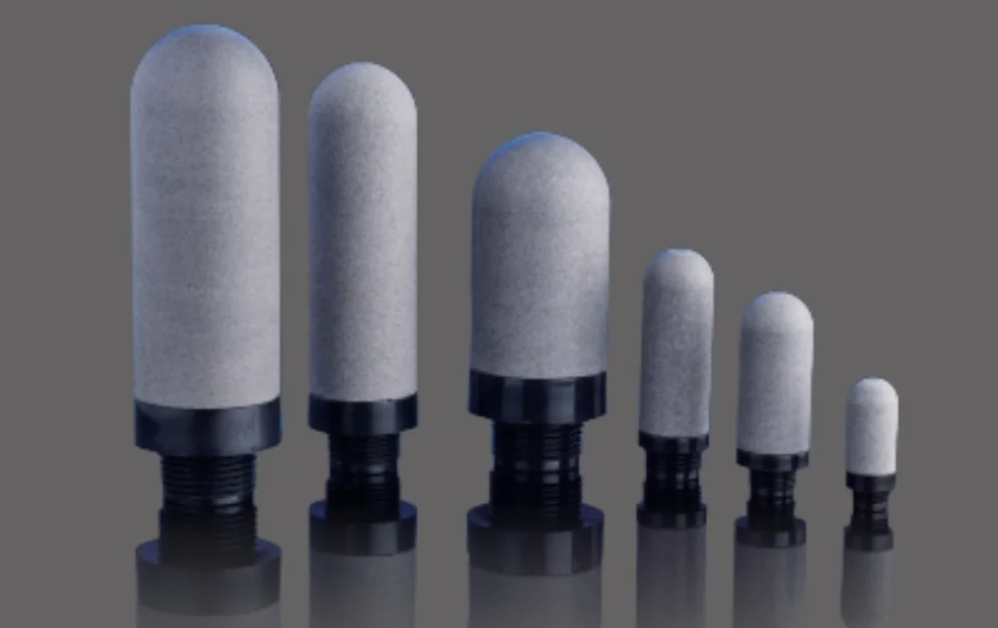 Source: Porvair Sciences
Vyon is a porous permeable plastic made from high density polyethylene using a proprietary powder sintering process. Using this high-performance material, Porvair Sciences manufactured the noise attenuation devices (silencers) to fit almost any pneumatic equipment. Each Vyon silencer is comprised of a sintered polyethylene body molded to a high-density polyethylene adapter with British Standard Pipe (BSP) M5 connections or easy-to-use push-in connectors. Once a silencer is fitted, compressed air escapes to the atmosphere by expanding through the porous body of the device.
Vyon silencers can reportedly reduce the noise from a single unsilenced exhaust port from about 90 decibels to between 60 dB and 70 dB. Noise at 90 dB corresponds to the noise produced by a heavy truck or underground train passing at a distance of a few feet. It is widely acknowledged that such decibel levels are dangerous, and people should not be exposed to this level of noise for any length of time. By comparison, 60 dB correspond to the level of noise from a normal conversation at 3 ft distance and consequently is completely safe.
For more information on the Vyon silencers, visit the Porvair Sciences' website.