New technique lets users evaluate screen erosion in oil and gas equipment
Marie Donlon | November 15, 2022
A new method for evaluating changes in sand control screens used in oil and gas production wells has been developed by researchers from the Southwest Research Institute (SwRI).
According to the researchers, the evaluation method offers a more complete picture of where erosion occurs on sand control screens, which keep formation and fracturing sand in the reservoir while allowing fluids to be produced in oil and gas production wells. During the production process, fine formation sands — smaller than the gaps in the screen — tend to pass through and cause screen erosion, eventually leading to screen failure. Further, sand produced with oil and gas in a well may erode the equipment, causing costly and time-consuming production halts.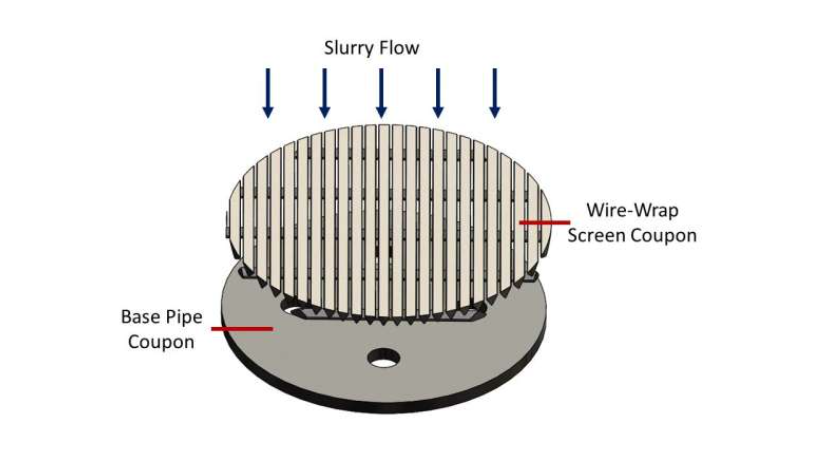 Source: SwRI
"Measuring erosion in sand screens is challenging because current industry methods provide a single point value describing the erosion that actually occurs differently in various regions. The industry currently uses two methods that provide inconsistent results," explained the researchers. "Those methods identify only the largest gap that results from erosive flow through a sand screen, whereas our method identifies each gap."
Consequently, SwRI's method reportedly depicts sand screen erosion graphically so that a more comprehensive picture of the erosion can be drawn. To accomplish this, the researchers examined the screen and base pipe layers using microscopic imaging equipment to map the material removed on both layers.
Using novel microscopy provided a visual method for demonstrating spatial understanding of where the erosion is occurring, the researchers explained. Further, the researchers suggest that the technique allows users to view a map that demonstrates the magnitude and location of erosion occurring across both the screen and base pipe layers.
This method of erosion visualization, the researchers suggest, could be extended to other types of equipment and could be used to predict the lifetime of equipment.