New foam developed for the sustainable manufacture of bedding, furniture
Marie Donlon | November 16, 2022
Netherlands-based startup Foamplant has launched what it claims is the first and only fully circular, sustainable open cell foam.
The patented Moorefoam is expected to allow for the circular manufacture of products such as those in the furniture, bedding, automotive and avionics industries.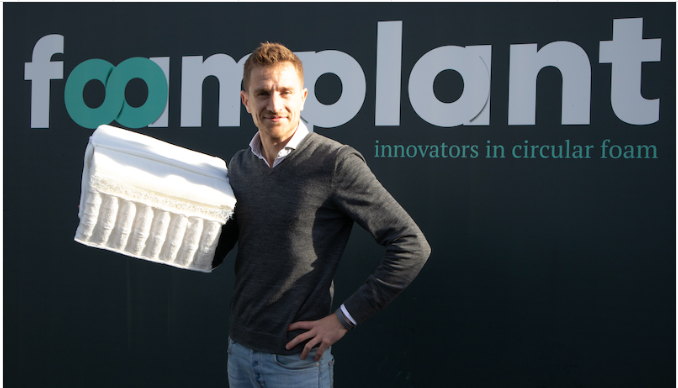 Source: Foamplant
Composed of biopolyester, the naturally flame retardant Moorefoam is also expected to eliminate foam waste, which is reportedly responsible for 50% of global plastic waste.
Used in products such as bedding and other furniture, Moorefoam promises to make the manufacture of those products sustainable, according to its developers.
The official launch of the product will take place at Foam Expo Europe, held November 8 – 10 in Stuttgart, Germany.