Japanese airline testing shark-skin-inspired film
Marie Donlon | November 19, 2022
Nikon Corp. is trialing a shark-skin-inspired film created via a proprietary riblet processing technique on two aircraft from a Japanese airliner.
Two ANA Green Jet aircraft will feature the shark-skin-inspired riblet film attached to the surfaces of the aircrafts' airframes.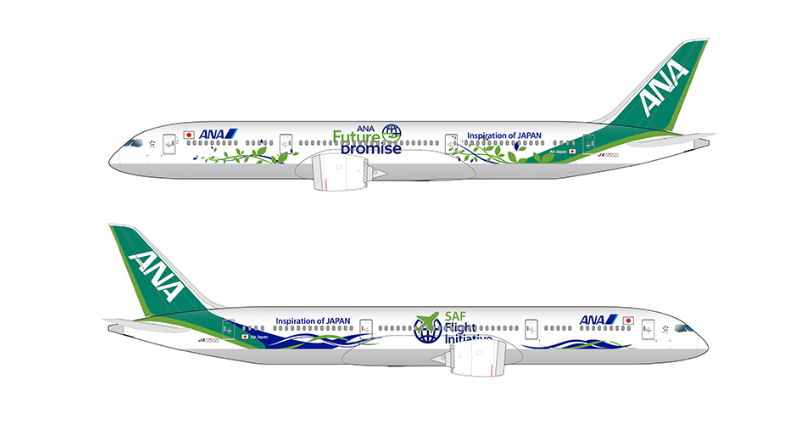 Source: ANA
According to its developers, the laser microfabricated film reduces friction drag produced by the irregular flow of fluid or gas, thereby improving energy efficiency by up to an estimated 2%.
The trial is being conducted to determine the durability of the surfaces covered with the film and to collect data via the operation and technical validation of the aircraft outfitted with the riblet film.