WEG reveals new line of motors for high-thrust vertical applications
Diana Aoun | October 28, 2022
The new Vertical High Thrust motor from WEG combines high power and performance levels with high load capacity to meet the demanding regulatory requirements of the American Petroleum Institute (API). The motor features a solid or hollow shaft, non-reversing ratchet option, optimized heat transfer system, lower vibration and higher thrust capacity.
The Vertical High Thrust motor has a differential modular oil reservoir, which makes the operation more practical, facilitates easy maintenance, helps to lower the bearing temperature and provides a significant power gain. This unique feature, in addition to facilitating and reducing the need for constant maintenance, also extends the life of the motor.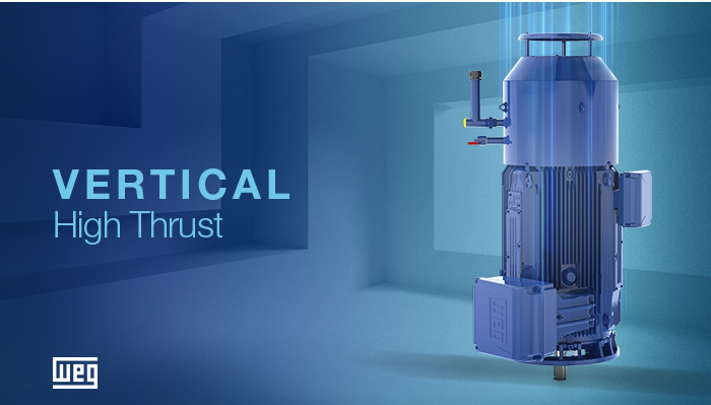 Source: WEG
High-axial thrust bearings can be used for motors with speeds up to 1,800 rpm. Thanks to the simple and robust oil bath lubrication system, the non-drive-end bearings maintain optimized heat dissipation performance and low bearing temperatures even under challenging service conditions.
The Vertical High Thrust motor also features a non-reversing ratchet, which is available to operate in safe and hazardous areas. It comes in low and medium voltage and an output of up to 1,500 cv, which guarantees high thrust capacity for vertical applications.
The new Vertical High Thrust motor represents and strong and versatile machine with enhanced features that make it ideal for applications in the oil and gas, mining, water and sanitation industries.