Cosasco's SafeGuard service valve for enhanced safety
Diana Aoun | October 26, 2022
Cosasco recently introduced its latest innovation, fire-rated and PED-certified service valve — the SafeGuard. The new service valve features double isolation valve technology acting as an airlock against hazardous materials, offering superior safety performance in even the most extreme conditions.
The SafeGuard service valve is constructed with NACE-compliant 4130 or Duplex Stainless Steel to provide maximum reliability and strength, and thanks to its innovative design, is extremely lightweight. With Super Duplex trim as standard or advanced materials available for extreme conditions and heavy usage, the SafeGuard service valve is corrosion resistant and engineered to last.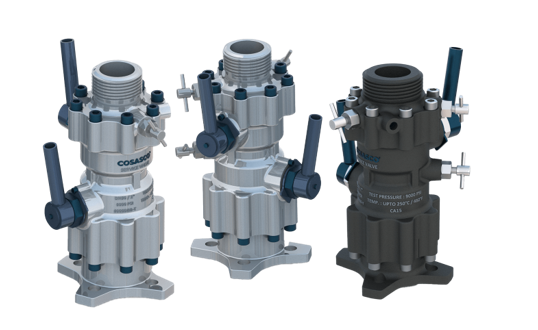 Source: Cosasco
The SafeGuard offers superior performance and easy handling to keep assets running safely during maintenance even in the harshest applications. Some industry applications include:
Pipeline corrosion monitoring
Regulatory compliance and best practices
Pipeline integrity and risk analysis
Pipeline defect monitoring
Soil resistivity measurement
Chemical optimization
Corrosion resistant and engineered for an extended service life, SafeGuard performs in environments up to 413 bar (6,000 PSIG) and 232° C (450° F) in a single configuration. The SafeGuard helps to maintain a strictly controlled environment, improves the safety of both people and the environment during maintenance, and prevents leaks or catastrophes with double isolation valve technology.