Award-winning StraightFlo reciprocating compressor valve by Zahroof Valves
Diana Aoun | October 25, 2022
The award-winning StraightFlo valve from Zahroof utilizes a revolutionary design with a straight through flow path that reduces compressor power, increases throughput, extends run time, reduces inventory, reduces emissions and facilitates easy on-site service.
The StraightFlo valve is a direct drop-in replacement for existing compressor valves that can be fitted to all commercial reciprocating compressors. It offers improved reliability, extends the service life of valves and compressor maintenance intervals by five to 10 times, and minimizes compressor downtime, thus significantly increasing revenue.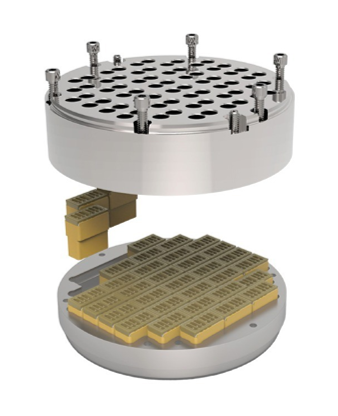 Source: Zahroof
The new reciprocating compressor valve reduces emissions associated with valve service. It substantially reduces service costs because there is no machining or skilled labor required to refurbish or service the valves. Standardized modules are simply replaced on-site without any special tooling.
StraightFlo can also considerably reduce valve inventory requirements by up to 85%, resulting in more efficient asset management. In addition to reducing power consumption and emissions, it can increase throughput by 3% to 15% using the same amount of power. The simple robust design is highly tolerant to liquids and solid particles in the gas stream, resulting in longer compressor run times and improved overall reliability.
Instead of utilizing plastic or metal plates and coil springs, the StraightFlo valve design uses patented modular technology in the form of stainless-steel reeds with a straight through flow path providing vast improvements in performance, capability and reliability. Modules are interchangeable and independent of application, cylinder brand, stage or suction/discharge location.
The new StraightFlo valve is suitable for applications including natural gas production, transmission, storage and distribution; carbon storage and sequestration and enhanced oil recovery; multi-phase compression, including LNG and ammonia; refining and chemical plants; air separation, technical gases, process gas; offshore and remote locations; and contract compression.