Video: Military-approved portable oil analysis lab now available
S. Himmelstein | November 09, 2022
A portable oil analysis laboratory developed by AMETEK Spectro Scientific that has delivered proven operational benefits for the U.S. military is now available for use in commercial applications.
Rugged, compact and lightweight, the FieldLab series offers a comprehensive and detailed oil and particulate analysis that enables quick and effective maintenance decisions to be made. The system is a reliable asset for customers operating mobile fleets and significantly shortens analysis turnaround times by providing rapid, accurate results within minutes. This solves challenges where access to remote laboratories is expensive and results can take weeks to be returned, a problem that greatly reduces effectiveness.
FieldLab offers a fast, inexpensive method to gauge potential machine wear by determining the condition of oil and the presence of metallic wear particles. By measuring oil condition via molecular and viscosity analysis, the system enables users to extend service life of lubricants in their applications, optimize labor resources, and minimize disposal costs and environmental impact.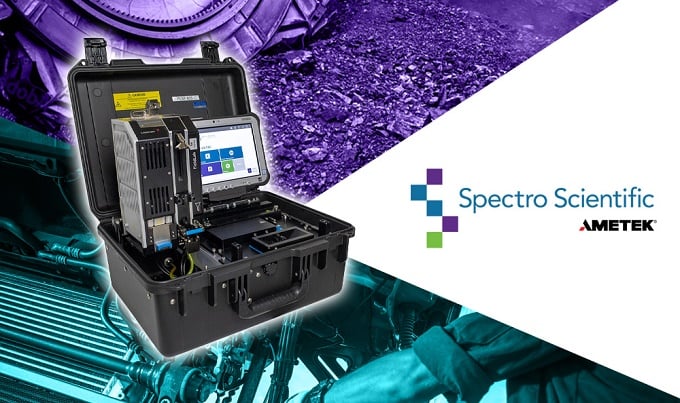 Source: AMETEK Spectro Scientific
Samples can be collected from machines such as gas-powered turbines, generators, diesel engines, gearboxes, pumps and hydraulic systems and immediately tested onsite. The results are available within minutes, allowing for near immediate time- and cost-saving decisions.
Comprehensive analysis is provided via an X-ray fluorescent system, infrared grating spectrometer and kinematic viscometer. The battery-operated mobile system integrates with Spectro Scientifc's TruVu 360 expert system and data management software.