First industrial wastewater reclamation plant for chip fabs
S. Himmelstein | November 10, 2022
The water-intensive nature of the chip fabrication process is being addressed with the launch of the Southern Taiwan Science Park Water Reclamation Plant at the Taiwan Semiconductor Manufacturing Company (TSMC) facility in Taipei, Taiwan.
The industry's first reclaimed water plant was designed and built by CTCI uses innovative green technology to regenerate industrial wastewater for reuse in the semiconductor process. The TSMC facility relies on bio-treatment, ultra-filter and reverse osmosis technologies to treat wastewater generated by the chip-making process. The new treatment system currently supplies 5,000 tons/day of reclaimed water to support semiconductor fabrication, a capacity expected to expand to 20,000 tons/day within one year.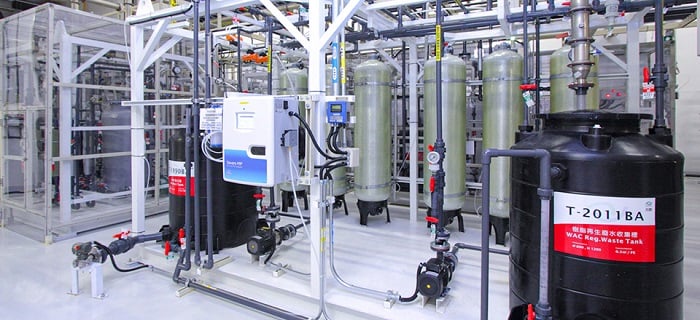 Source: TSMC
With the planned addition of two other municipal wastewater reclamation plants, TSMC will receive 67,000 tons/day of reclaimed water by 2024, equivalent to 68% of the city water used by TSMC's fabs at this location in 2021. CTCI will operate the water treatment system for the next 20 years and aims to exploit residual heat from a local energy-from-waste plant to heat the wastewater, and to condense and collect the vaporized steam to produce another 16,000 tons/day of reclaimed water.