Seco aims to enhance safety parameters by 20% with a new strategy in place
Engineering360 News Desk | September 30, 2022
With the utmost employee safety, health and wellbeing in mind, Seco Tools has initiated a far-reaching safety strategy that involves both yearly and long-term goals extending out to the year 2030. With this long-term planning and continuous improvement approach, the company will significantly lower lost time injury frequency rates (LTIFRs) as compared to results achieved through typical industry safety programs that focus solely on yearly achievements.
Typical injuries in the manufacturing environment are often those involving hands and fingers, and these injuries can happen to everyone from facilities personnel to machine operators. For its safety strategy, Seco set the long-term goals of LTIFR at 1.1 by 2022 and 0.8 by 2030. Its total recordable injury frequency rate (TRIFR) goal is 2.0 for 2022 and 1.6 or lower for 2030.
An umbrella approach to safety
Seco began planning its safety program last year, taking an umbrella approach. In doing so, the company focuses on analytics and evaluates not only where key performance indicators (KPIs) such as workplace hazards, injury frequency rates and the like lag, but also where leading indicators relate to the correlation between activities and results.

The Seco umbrella approach is a company-wide global strategy and one in which Seco establishes targets and objectives and communicates those to all its local sites. This ensures that all sites have access to the necessary data for them to conduct proper assessments then identify and close any existing gaps.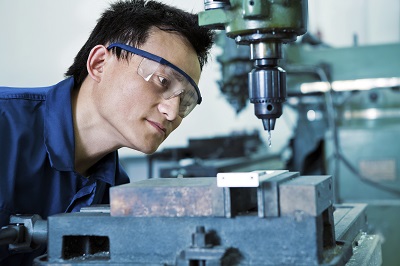 Source: Seco Tools

New incident reporting tool
For its long-term strategy, Seco adopted the incident reporting tool EHS360 to delve deeper into causes of safety issues and how they are investigated. To accomplish that, the biggest change in that system is a reduction from 130 root and immediate incident causes to 15 causal factors. The company also added a "5 Why" approach to the system that more accurately identifies root causes, which in some instances are not a single cause, but multiple causes.

In slimming down the causes, Seco is able to group them for more accurate analysis – tracking these causes over a longer period of time to identify potential trends and improve investigative results. Seco can then take the proper actions to correct the causes and minimize the risk of the same or similar incident happening again in the future.

"When you are working to improve safety, one year is too short. Effective analysis takes a lot of time, so we need more time to analyze the data, to target the gaps we find, to create collaboration and to improve," explained Lowe Hjort, SMS health and safety specialist at Seco Tools. "When it comes to safety, a company always needs to have a long-time vision. That's why we introduced not only yearly goals, but long-term goals as well."

Adapt and improve
Employee safety is an ongoing commitment at Seco where the company continues to adapt to changing conditions and to identify solutions and activities to address and improve these varying conditions. The ultimate goal is a safer workplace, which the company will achieve through collaboration and the sharing of knowledge as well as setting and achieving ambitious safety goals.