Stanford University wearable device measures changing size of tumors
Marie Donlon | September 19, 2022
A team of engineers from Stanford University has developed a wearable device for measuring the size of tumors.
The device, dubbed the "Flexible Autonomous Sensor measuring Tumors," or FAST, is a small autonomous device that features stretchable and flexible sensors that adhere to the skin and measure the changing size of tumors.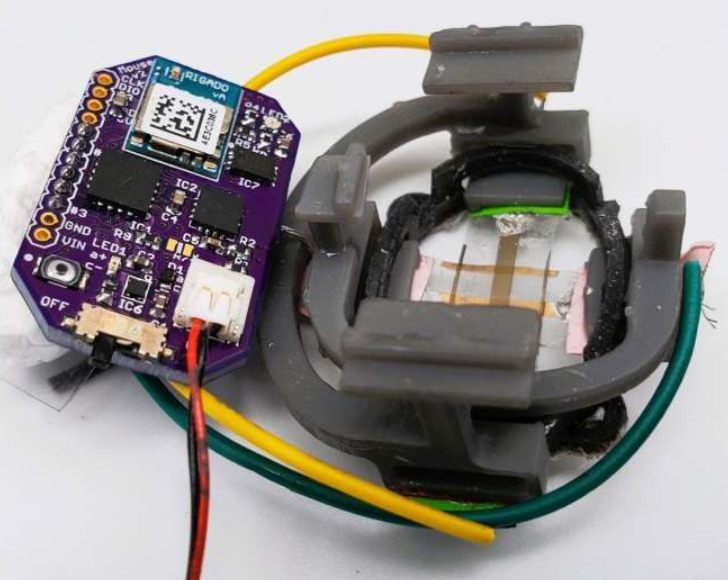 Source: Stanford University
According to its developers, the device is sensitive to one-hundredth of a millimeter (10 micrometers) and communicates real-time results to a smartphone app wirelessly.
The non-invasive, battery-operated device reportedly measures tumor regression following drug treatment via a sensor composed of a flexible and stretchable skin-like polymer featuring an embedded layer of gold circuitry.
This sensor, which is connected to a small electronic backpack, measures the strain — stretching or shrinking — on the membrane.
The engineers explained that the layer of gold is coated on the skin and when stretched, it develops small cracks that alter the electrical conductivity of the material. Stretching the material further increases the number of cracks, according to the researchers, which will cause the electronic resistance in the sensor to subsequently increase. Meanwhile, when the material contracts, the cracks come back into contact, thus improving conductivity. Such crack propagation can be associated with changes in dimensions and volume, according to the engineers.
The researchers suggest that the new device offers benefits such as continuous, autonomous and non-invasive monitoring of the tumor and the early detection of tumor shape changes that are difficult to determine using other methods.
The study, A flexible electronic strain sensor for the real-time monitoring of tumor regression appears in the journal Science Advances.