AGILOX North America opens new Client Experience and Fulfillment Center
Engineering360 News Desk | September 09, 2022
AGILOX, a provider of autonomous mobile robot (AMR) forklift solutions, is growing at a rapid pace. In order to keep up with the increased demand, its U.S.-based subsidiary has opened a new Client Experience Center and expanded its fulfilment operations.
The new 30,000 sq ft facility in Flowery Branch, Georgia, allows AGILOX to welcome existing and future clients to experience the full width of capabilities of all AGILOX AMR solutions available to date, including the allrounder AGILOX ONE, the powerhouse AGILOX OCF, the box carrier AGILOX BCO, and soon the brand-new dolly mover AGILOX ODM.

With the expansion into the new facility AGILOX was also able to significantly grow its team, tripling the number of experienced technicians, project managers and customer education specialists who support clients in finding the right AMR solution and implementing the robots on site in less than a year.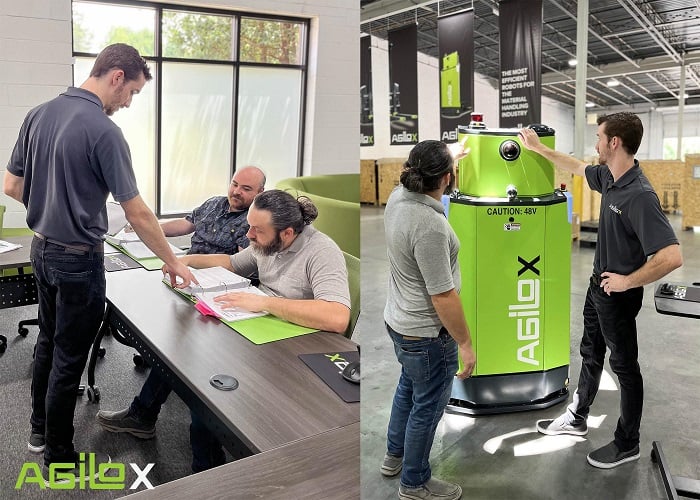 Source: AGILOX

As AGILOX North America CEO Andreas Boedenauer points out: "The new facility dramatically increases our ability to educate our clients about the advantages of our AMR solutions, and to train our customers in operating, administering and maintaining the vehicles. It even allows us to replicate a client's environment and tailor the training sessions to their specific needs."
AGILOX has initiated a training academy with activities running from half-day hands-on experiences to weeklong in-depth training courses, which enable their customers to build up substantial in-house knowledge to manage the fleet of AMRs.