Upgraded PV energy storage inverter for the residential solar market
Engineering360 News Desk | September 14, 2022
Photovoltaic (PV) inverter and energy storage solutions manufacturer GoodWe has launched its powerful single-phase, low-voltage hybrid inverter. Taking changing demands of households into consideration, the ES G2 series inverter comes with improved features for the residential customer segment, such as optimized energy backup, peak shaving and system flexibility.
The ES G2 inverter, ranging from 3 kW to 6 kW, is a single-phase hybrid inverter designed to increase self-consumption of generated solar energy. Its smart design offers great flexibility for demanding scenarios as it supports peak-shaving functions and parallel operation for capacity expansion up to 30 kW. Along with its capability to start/stop a connected diesel generator, ES G2 can ensure system redundancy and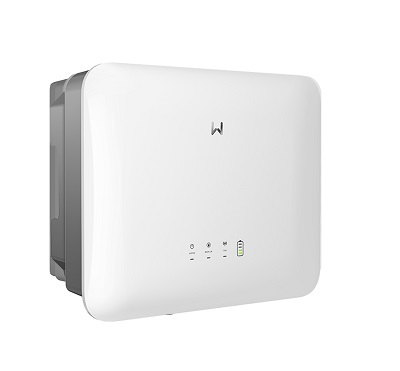 Source: GoodWeimproved reliability. Importantly, the inverter can automatically realize UPS-level switching to the back-up mode in less than 10 milliseconds.
ES G2 is compatible with a wide range of low voltage batteries such as GoodWe Lynx Home U battery. The resulting system can therefore ensure a reliable power supply in regions or areas subject to frequent power outages.
With an integrated plug-and-play solution, compact design, and minimal weight, PV installations are quicker and easier to complete than ever before. Moreover, ES G2 enhances operational safety with remote shutdown, Type II SPD on DC side, integrated DC switch, IP65 protection as well as optional arc fault circuit interruption (AFCI) on DC side to provide all-round protection for the inverter and even the whole PV system.