Ford's Michigan factories to go solar
S. Himmelstein | August 18, 2022
Ford Motor Company has finalized an agreement with DTE Energy for the utility to add 650 MW of new solar energy capacity in Michigan for the automaker by 2025. Considered the largest renewable energy purchase ever made in the U.S. from a utility, the venture will enable every Ford vehicle produced in Michigan to be assembled with the equivalent of 100% carbon-free electricity, 10 years earlier than the automaker's global target.
Ford has experimented with solar power in the past, having built a 500 kW solar array on four acres (1.6 ha) of parking lot next to Wayne Assembly in 2009. The new purchase agreement calls for Ford to buy 1,300 times the power produced by the original array installed at the suburban Detroit plant. The new solar power facility will increase the total amount of installed solar energy in Michigan by nearly 70%, according to the Solar Energy Industries Association.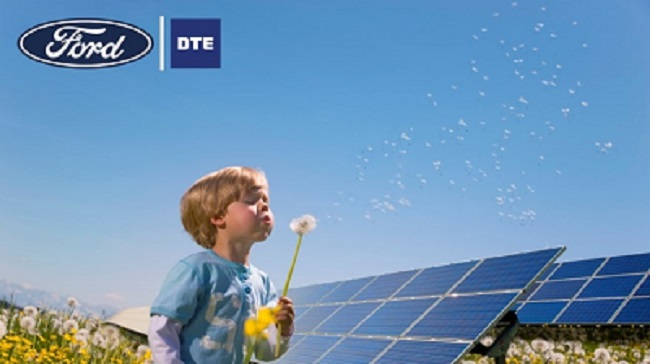 Source: Ford Motor Company
The automaker is acquiring its solar power through DTE's MIGreenPower voluntary renewable energy program. The utility now has more than 600 businesses enrolled in the program along with more than 62,000 residential customers. On an annual basis, MIGreenPower customers have enrolled 2.8 million MWh of clean energy in the program, which has the environmental benefit equivalent of avoiding 2.2 million tons of carbon dioxide emissions.