Watch this robot traverse curved steel walls
Marie Donlon | August 09, 2022
A robot capable of climbing curved steel walls has been developed by a Japanese industrial firm.
The robot from Sumitomo Heavy Industries is able to traverse curved steel walls thanks to magnetic adhesion.
To develop the robot, the researchers from Sumitomo Heavy Industries invented a spherical wheel containing a magnet that rotates around two axes. This design also enables the robot to easily attach and detach from walls via altering the magnetic force direction and climbing over corners without the use of complex controls.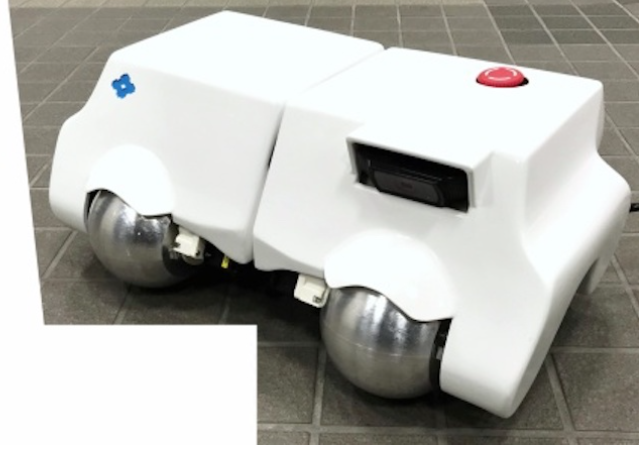 Source: Sumitomo Heavy Industries
According to its developers, the robot can perform tasks such as welding at heights and on curved surfaces in the manufacture of large steel structures, thereby reducing the physical burden on workers. Likewise, the robot is being eyed for applications in inspection, cutting and arc welding at manufacturing sites
For more information on the robot, watch the accompanying video that appears courtesy of Sumitomo Heavy Industries.