A robotic hand that can lift 1,000 times its body weight
Marie Donlon | August 04, 2022
A robotic hand developed by researchers from the Italian Institute of Technology is capable of lifting 1,000 times its own weight using artificial muscles.
The artificial muscles, dubbed GeometRy-based Actuators that Contract and Elongate (GRACE), are 3D actuators — 18 in total — combined in the shape of a robotic hand.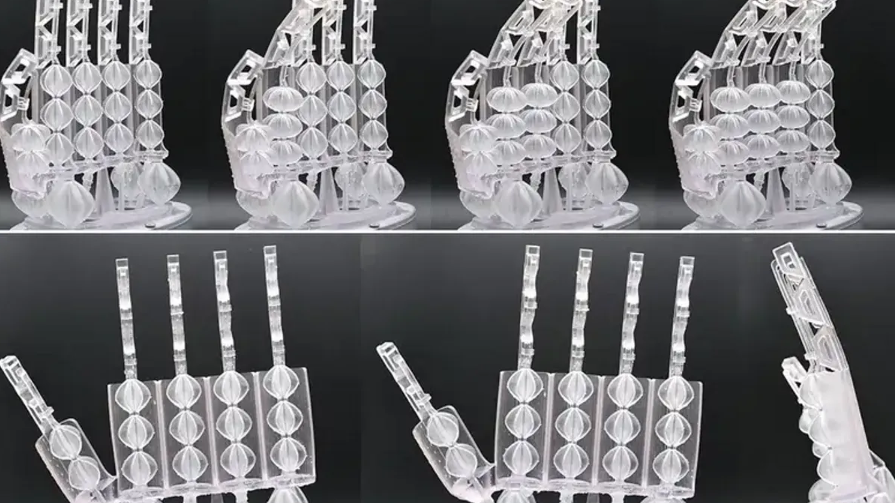 Source: Science Robotics
Driven by gas or compressed air, the artificial muscles stretch and contract similar to human muscles. When the actuators, or muscles, are inflated with gas, energy is converted into movement, resulting in this stretching and contracting.
According to its developers, GRACE weighs just 0.01 lbs but can lift up to 17 lbs.
The researchers at the Italian Institute of Technology are eyeing GRACE for potential rehabilitation applications and for the replacement of body parts.
The article, 3D-printed biomimetic artificial muscles using soft actuators that contract and elongate, appears in the journal Science Robotics.