SAER launches new wastewater pump range with superior delivery times
Diana Aoun | July 26, 2022
SAER has revealed a new range of submersible and end-suction wastewater pumps — the SD and NCA range, respectively. The SD range features a robust construction with superior corrosion resistance and is water penetration tested up to 20 bar. The single cable output is watertight and includes both power and signal conductors. The NCA range features robust hydraulics with centerline discharge to equalize foundation loadings and rigid feet for reduced vibration.
The SD pump range is designed with a wear disc between the impeller and the pump body. In addition, a two-component epoxy paint with corrosion resistance according to EN12944-6 grade C3-M comes standard. Enhanced reliability is a standout feature of the SD range with AISI 431 stainless steel shaft or duplex shaft end. Optimum torque transmission, reduced material stresses and easy maintenance are facilitated thanks to a shaft and impeller hub with polygon profile.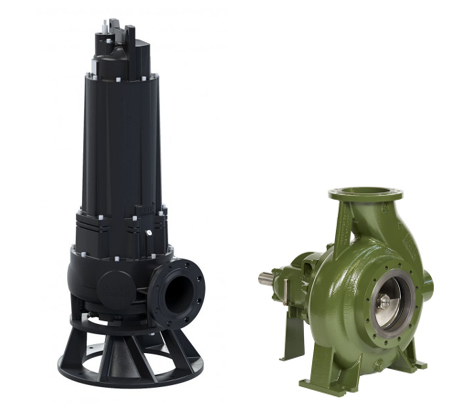 Source: SAER Elettropompe
Safety features of the SD range also include exclusive double mechanical seals in the oil chamber, process side seal in silicon carbide, and protection probes for humidity, temperature and overheating.
The NCA range features a robust bearing design capable of withstanding maximum axial loads for long periods and the high strength stainless steel shaft provides continuous service. A special volute design also reduces radial loads. Thanks to the back pull-out design configuration, easy maintenance is facilitated, and a replaceable wear plate on the suction side comes standard.
NCA pumps are available in different materials, the impeller can be either closed or open, and the seals can vary between soft packing, component mechanical seal, single or double cartridge seal with different flushing plans. In addition, two types of bearings brackets are available for standard and heavy-duty applications, as well as a range of different lubrication systems.