Video: Chimera robot promises to automate pressure vessel inspections
Marie Donlon | August 17, 2022
A semi-autonomous robot capable of performing pressure vessel inspections for the oil and gas and nuclear industries has been developed by a consortium of experts in the U.K.
The Comprehensive Highly Integrated Maintenance Engineer's Robotic Assistant, or Chimera, is a robot that performs internal pressure vessel inspections that are currently carried out by human workers and that require closing production, depressurizing the vessel and transporting the associated fluids and liquids within — a task that is costly, time consuming and hazardous.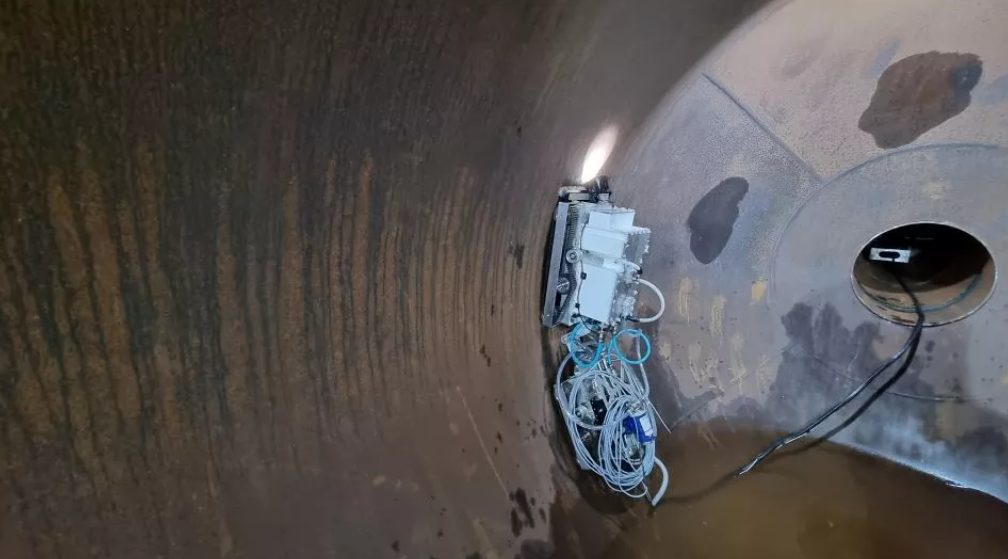 Source: Forth
As such, companies including the engineering firm Forth have worked to develop Chimera for reducing the costs and risks associated with internal vessel inspections.
According to its developers, the tethered Chimera can climb internal vessel walls thanks to its four heavy-duty magnets and it can be remotely steered via a four-track drive. Additionally, the Chimera features a camera for relaying live images to operators, an ultrasonic phased array inspection system and lidar scanner for creating 3D maps of the pressure vessel's internal structure, and a robotic arm for performing minor repairs.
The Chimera promises to remove human workers from hazardous environments while also enabling the completion of inspections in just hours versus the days manual inspections typically take.
The consortium of experts is aiming to commercialize the technology.
For more information on the Chimera robot, watch the accompanying video that appears courtesy of Forth.