Proper ventilation helps clear the office air of COVID
S. Himmelstein | August 05, 2022
Ongoing efforts to reduce COVID-19 transmission in office buildings have focused on opening windows to maximize ventilation, increasing air change rates, adding filtration and flushing air through the building. As these actions can all increase energy consumption and cost while compromising the comfort of occupants, researchers in Australia sought to define measures that both protect worker health and deliver energy-efficient outcomes.
The BREATH Project conducted in Melbourne examined the utility of displacement ventilation air conditioning, in-ceiling air filters and natural airflow through open windows in achieving these goals. Tests were performed by the city in partnership with the University of Melbourne and Cbus Property in a vacant office building over a three-month period.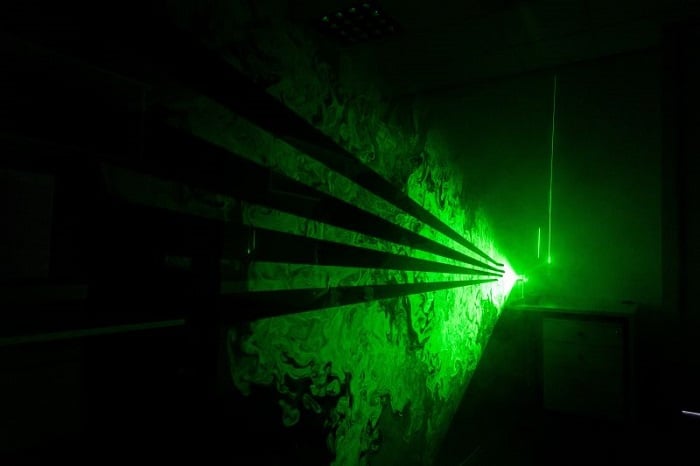 The project evaluated three different ventilation systems in a vacant office building over three months. Source: Andrew Bott
All three ventilation system options reduced the potential transmission of airborne viruses when compared to mixed ventilation, although opening windows is not available to all office buildings and is not a viable solution due to local climatic conditions. In-ceiling air filters reduced virus transmission by 49% and was accompanied by a minor increase in energy consumption.
Displacement ventilation air conditioning proved the most expensive remedial measure to install but also the most effective and energy-efficient system tested. These systems were observed to reduce COVID-19 transmission by 83% and lower energy consumption by 20%.