CERN looks to boost energy efficiency of critical cooling systems
S. Himmelstein | July 25, 2022
CERN, the European Organization for Nuclear Research, has enlisted the aid of ABB to identify how to improve the energy efficiency of cooling and ventilation systems used for laboratory experiments at its site near Geneva, Switzerland.
The partnership will demonstrate how data insight delivered by the ABB Ability Digital Powertrain can be applied to make better decisions about saving energy and increasing reliability at large-scale research facilities. Currently, motors used to power pumps, fans, compressors and cooling towers account for 20% of total energy consumption, or approximately 260 GWh, at the CERN facility. Digital twins will be developed to support online diagnostics and maximize the system's efficient and reliable operation, and to reduce the energy consumption of the cooling and ventilation system by up to 15%.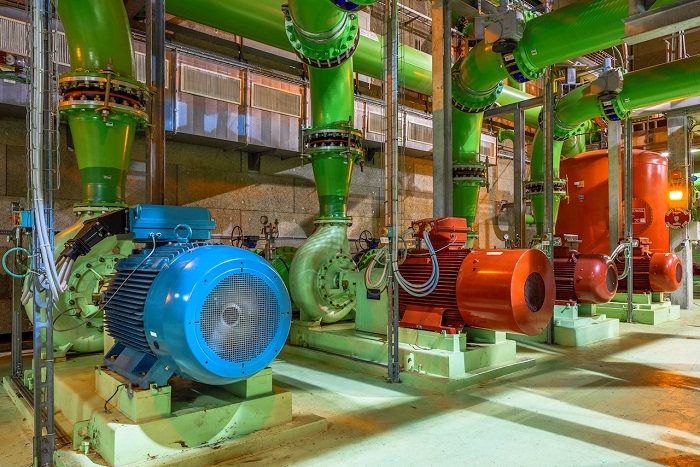 Digital performance data collected from hundreds of industrial electric motors will help boost the energy efficiency of critical cooling systems. Source: CERN
Analysis of digital performance data collected from hundreds of industrial electric motors and applications will pinpoint precisely where and how much energy can be saved by adjusting schedules and loads or upgrading to high-efficiency motors and variable speed drives. Data will also be used for condition monitoring to maintain the cooling and ventilation system reliability. For example, detection of vibration that occurs when components are approaching the end of their life will enable CERN engineers to plan maintenance proactively and protect availability of cooling systems, where a 30-minute unplanned outage could stop an experiment for 48 hours. The switch from reactive to predictive maintenance will also cut maintenance costs.
Project results and best practices developed will be shared publicly so that other large-scale cooling and ventilation projects can find new ways to increase energy efficiency.