Report: Oil and gas brine suppresses dust as well as rainwater
Marie Donlon | June 16, 2022
Researchers from Penn State University have determined that using brine derived from oil and gas wells to suppress dust on unpaved roads is no more effective than rainwater used for the same purpose.
Dust from unpaved roads, which poses both breathing and visibility hazards, has commonly been suppressed by various brines as well as commercial products. However, the common practice of suppressing dust using oil and gas wastewater is as effective as using rainwater — and without the potential for polluting nearby waterways with runoff containing assorted, and potentially hazardous, chemicals.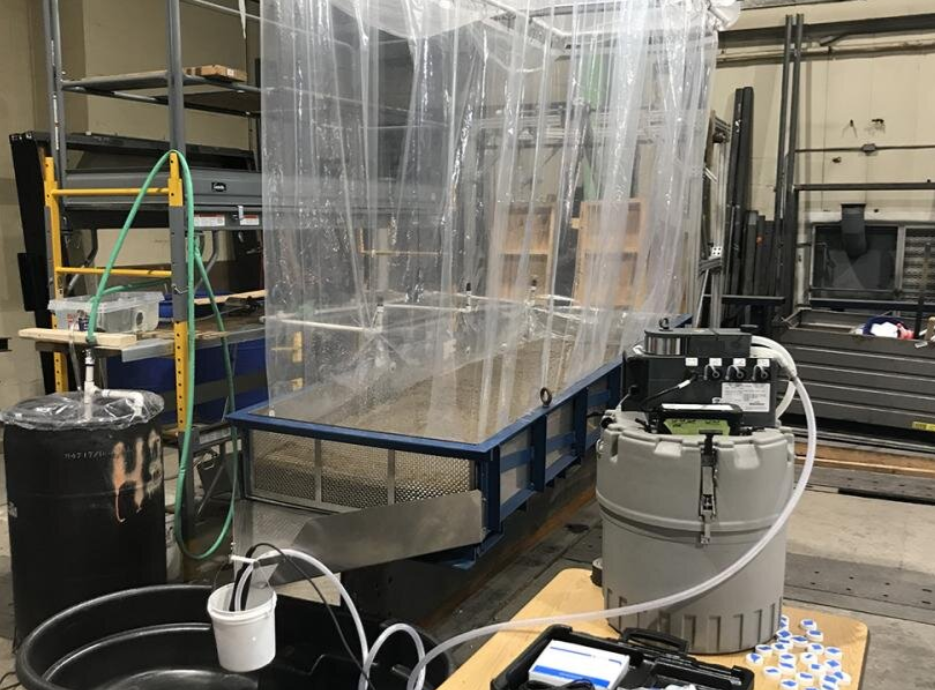 Pictured is the lab where rainfall-runoff experiments were conducted on a roadbed test frame with a discharge chute to capture runoff. Source: Penn State
Looking at oil and gas brine specifically, the researchers determined that this wastewater runoff contained chloride, high concentrations of sodium and radium, which is a known carcinogen. In addition to running off into nearby waterways, the researchers suggest that the sodium in the runoff could also potentially destabilize the roadways, leading to more dust and possible damage.
The report, Evaluation of Environmental Impacts from Dust Suppressants used on Gravel Roads, was commissioned by the Pennsylvania Department of Environmental Protection (DEP)