The benefits of polymer coatings in tribology
May 31, 2022
Sponsored Content
Thinking outside the circle, evolving tribology beyond bearings
Evolving tribology
Even in the most demanding environments, customers always benefit from solutions that lower friction and increase wear resistance. But for many industries, complex shapes and surfaces create problems and difficulties for engineers looking to increase performance while reducing friction and wear for the long haul.
Costs associated with complicated, excessive or outdated designs can quickly add up throughout the various stages of a project. For instance, a traditional bearing can eventually encounter wear and tear that will necessitate repair or replacement. If it's not caught in time, it might break and cause significant financial liability and reputation costs. But what if there was a solution that offered optimal tribological properties and enhanced surface engineering while working with both traditional bearings and complex geometric shapes?
There is.
GGB has developed the latest innovation in tribology — polymer coatings. To stay ahead, the most forward-thinking solution out there must be leveraged. Implementing polymer coatings as early as possible during the design process allows users to optimize performance and minimize the number of components needed for an application, saving on costs while simplifying design. Simply put, polymer coatings are the path forward.
Tribology is everywhere
Polymer coatings fall under the science of friction, wear and lubrication; otherwise known as tribology. For more than 115 years, GGB has provided solutions to reduce friction and optimize product design through innovative tribological technologies and concepts. The study of tribology helps GGB better minimize wear and friction in the implementation, design, manufacture and use of industrial equipment. Wear refers to the damage caused by motion between surfaces while friction refers to the force of resistance of moving bodies coming into contact.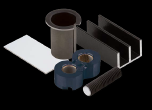 Figure 1: GGB manufactures a wealth of different solutions that fall under the umbrella of tribology. Source: GGBWith access to a wealth of various products and technologies, GGB uses its expertise to develop unique solutions that solve tribological problems: GGB manufactures a wealth of different solutions that fall under the umbrella of tribology, including metal-polymer, engineered plastics, fiber reinforced composite, metal and bimetal bearings, and polymer coatings. It is a science involving a complex, multidisciplinary endeavor of researchers, engineers, chemists, physicists and mathematicians all studying the behaviors of interacting surfaces in relative motion together. For a long time, tribology was typically connected to mechanical engineering, but the last several decades have seen it expand to new fields. Today, GGB and its tribological solutions are used within aerospace, automotive, agricultural, oil, fluid power, solar and recreational industries. Wherever you look, tribology is there. It's everywhere.
Versatility and flexibility
Polymer coatings offer the advantage of freedom of geometry for sliding surfaces. Almost any shape or surface can be coated, permitting design to go beyond the traditional cylindrical options and presenting opportunities to simplify design or reduce the number of components in an assembly. Coatings also offer the potential to eliminate the need for expensive polishing and allow for the use of lower-grade metals and alloys. Plus, polymer coatings can both work together with traditional bearing solutions or, in certain situations, eliminate the need for a traditional bearing solution if desired.
Although polymer coating technologies have been widely used in corrosion protection of component surfaces, the recent advances in the technology have helped advance its potential for other applications. The potential applications for this technology range widely especially in industries where anti-corrosion properties or chemical resistance are desired in addition to tribological performance, such as pump, compressor or recreational applications.
Based on raw material base, geometry and desired coating thickness, polymer coatings are applied through a variety of processes — from conventional and electrostatic to airless liquid spraying. Polymer coatings can be applied to metallic (steel, stainless, aluminum, titanium, magnesium), ceramic or, in special cases, plastic substrates. A polymer coating is composed with a matrix of fillers for both tribology and reinforcement. Depending on the substrate, mechanical or chemical surface prep enhances adhesion.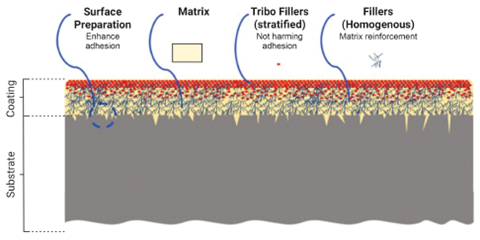 Figure 2: Coatings are applied as a thin polymer layer with a thickness of 10 to 70 µm to a prepared substrate (of which most metallic materials are applicable). Source: GGB
Remember, the earlier in the design process a user decides to move forward with polymer coatings, the better. Optimizing design from concept to product is the best way to take advantage of polymer coatings. Deciding to implement a more efficient design in the middle of the process (e.g., after traditional surface friction solutions have been purchased or engineered) will bring about unnecessary, additional costs.
The GGB tribological solution

Figure 2: Coatings are applied as a thin polymer layer with a thickness of 10 to 70 µm to a prepared substrate (of which most metallic materials are applicable). Source: GGB
From lowered friction and less wear to antiseizure security and fretting protection, through a variety of tests GGB has shown how polymer coatings improve designs and applications. Galling testing, through the method of rotating a pin against a flat surface, showed no seizure, no damage and minimal wear. Fretting resistance testing displayed similar, positive results — steel on steel contact was empirically improved when a polymer coating was used. To compare polymer coatings to classic bearing solutions, a high load and frequency hertzian ball test was leveraged. It showed extremely low friction in dry conditions with negligible wear. Pin on disc tests showed comparable results.

Figure 4: Left: Fretting resistance test with only steel on steel contact. Right: Fretting resistance test with TriboShield being used. Source: GGBGGB's line of TriboShield and TriboMate polymer coatings build upon the legacy of innovation in bearing technologies. TriboShield coatings are specifically designed to stratify during curing to provide optimal distribution of the material components and ensure the most favorable surface energy and transfer film formation. GGB offers seven standard formulations that cover the full spectrum of mechanical, thermal and chemical capabilities offered by today's polymer materials.
As every tribological system has two surfaces that must be considered, GGB's TriboMate paired coatings are specifically designed to work with and enhance the performance of TriboShield coatings (and other traditional bearings). To be used as counter surfaces, TriboMate pairings deliver even better levels of friction and durability. The TriboMate upgrade is available for the majority of the TriboShield coatings.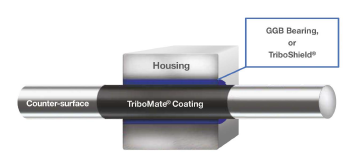 Figure 5: TriboMate counterface coatings optimize a tribological system by working on both surfaces of contact.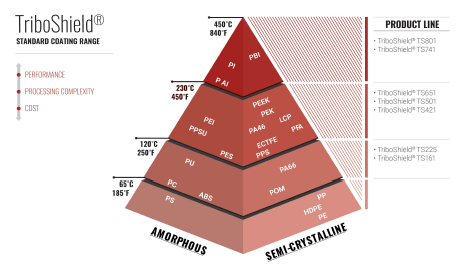 Figure 6: The TriboShield product line includes seven standard formulations that cover the full spectrum of mechanical, thermal and chemical capabilities.
GGB's in-house formulation capabilities allow an unlimited variety of customized compounds to be quickly developed based on a specific application's needs. This, in addition to deep knowledge and expertise in tribology and application engineering, positions GGB as the perfect development partner throughout the design and production stages of application development. It's best to consider tribological requirements as early as possible in the system design process to minimize the number of components and maximize service life.
It's not effective reaching out to a separate polymer formulator and applicator. This introduces more steps, further complicating a process and potentially adding inaccuracies or errors. A partnership with GGB — taking care of both material and component coating — streamlines design and production. The only true global one-stop solution provider of tribological coatings, GGB can produce parts, coat them and supply fully finished components. A global team of application engineering specialists and materials scientists can assist users in the early stages of a product's design to identify ways for the right tribological solution to yield size, weight, efficiency and performance enhancements in the final assembly.
Polymer coatings can deliver value through increased performance, design simplification and reduced overall costs. As industrial design, engineering and manufacturing continue to become more innovative, look to the benefits and enhancements that tribological polymer coatings offer.
Advantages of polymer coatings
In-house paint manufacture
The ability to formulate and tailor polymer coatings to control surface behavior.
Design simplification
Allows for more simplistic design that employs fewer parts and easier assembly in complex-shaped surfaces that traditional bearings cannot access.
Most metallic substrates
Works with steel, stainless steel, aluminum, titanium and magnesium (and can be considered for polymeric and composite substrates, too).
Chemical and corrosion protection
Feature exceptional chemical and corrosion protection, offering a barrier of inert material between surfaces to extend longevity.
Freedom of shape
GGB's specially formulated polymer coatings range can be applied to nearly any surface, regardless of shape and material.
Easy to customize
Collaborate with GGB's expert team to tailor their polymer coatings to the unique needs of an application.
Self-lubrication
Incorporate solid lubricants to deliver self-lubricity that can help reduce and sometimes eliminate the need for additional lubrication in machine parts.
Hard chrome replacement
With toxicity levels, excessive costs and bans likely coming soon, chemical hard chrome plating is becoming outdated — making TriboMate polymer coatings the environmentally conscious way of the future.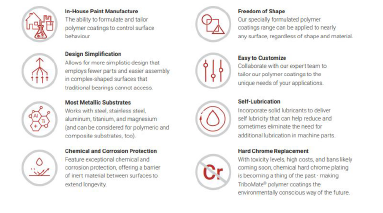 Figure 7: As industrial design, engineering and manufacturing continue to become more innovative, look to the benefits and enhancements that tribological polymer coatings offer. Source: GGB
About GGB
GGB helps create a world of motion with minimal frictional loss through plain bearing and surface engineering technologies. With R&D, testing and production facilities in the U.S., Germany, France, Brazil, Slovakia and China, GGB partners with customers worldwide on customized tribological design solutions that are efficient and environmentally sustainable. GGB's engineers bring their expertise and passion for tribology to a wide range of industries, including automotive, aerospace and industrial manufacturing. To learn more about GGB's coatings and other surface engineering solutions, visit their website.