The end of nuclear fuel reprocessing in the UK
S. Himmelstein | May 20, 2022
The Magnox reprocessing facility at Sellafield in northern England has handled almost 55,000 tons of spent nuclear fuel from Magnox power stations in the U.K., Italy and Japan since 1964. This last remaining facility of its kind in the U.K. will cease operations in July 2022.
The plant used tributyl phosphate to extract uranium and other actinide compounds from the spent fuel via liquid-liquid extraction. The recycled uranium is reused as fuel or stored safely in a fuel chain that greatly reduces the overall volume of radioactive waste.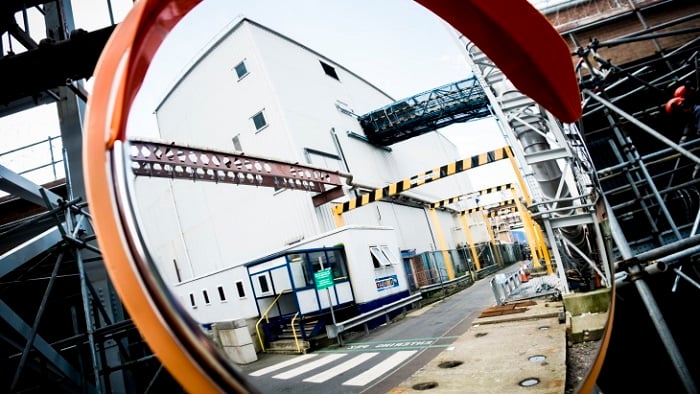 The Magnox reprocessing plant. Source: Sellafield Ltd.
The U.K. operated a fleet of 26 graphite-moderated and gas-cooled Magnox reactors between 1956 and 2015, when the last operational Magnox unit - Wylfa 1 - closed after almost 45 years of operation. The Sellafield reprocessing plant received its last load of spent fuel in 2019 and will now enter a post-operational and decommissioning phase expected to take about two years. It will remain a storage site for spent fuel from the U.K.'s 15 advanced gas-cooled reactors.