New digital tech improve search and rescue efforts in the wilderness
Marie Donlon | May 30, 2022
A team of researchers from Canada's Simon Fraser University has developed digital tools for improving search and rescue missions in the wilderness.
The RescueCASTR system features 360° body cameras that transmit video and photos to a central command station where a search commander can use that data to track multiple search teams simultaneously and coordinate search and rescue efforts.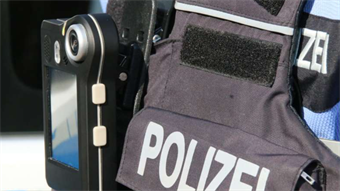 Source: DDS 47/CC BY-SA 4.0
Commonly, search and rescue missions in the wilderness are usually conducted using radio, in-person briefings, texting and drones to communicate and coordinate efforts.
Yet, according to the Simon Fraser University team, the RescueCASTR technology can offer real-time awareness of the conditions encountered by the search and rescue teams in the wilderness, revealing obstructions on paths throughout the search grids, for instance. Such information could potentially impact decisions made by the commander, thereby improving search results.
Additionally, the teams outfitted with the 360° body cameras can 3D map, live stream video and take sequential photos of the search grid, which the search team can then comment on or use to highlight areas of interest, communicating that information in real-time to the commander.
The article, RescueCASTR: Exploring Photos and Live Streaming to Support Contextual Awareness in the Wilderness Search and Rescue Command Post, appears in the journal Proceedings of the ACM on Human-Computer Interaction.