Video: Mine truck hauls with hydrogen
S. Himmelstein | May 10, 2022
The world's largest hydrogen-powered mine haul truck has been engineered by Anglo American plc to operate at its Mogalakwena platinum group metals mine in South Africa. The 2 MW hydrogen-battery hybrid truck generates more power than its diesel predecessor and can transport a 290 ton payload.
Developed as part of Anglo American's nuGen Zero Emission Haulage Solution (ZEHS) campaign, the mine truck is retrofitted from a diesel-powered vehicle. A hybrid hydrogen fuel cell provides roughly half of the power and a battery pack the other half, and it allows energy recovery from braking. Hydrogen enters the fuel cell from the tank and mixes with oxygen to create water in a chemical reaction catalyzed by platinum, generating electricity to power the motors that drive the wheels. The only emission from the vehicle is water vapor.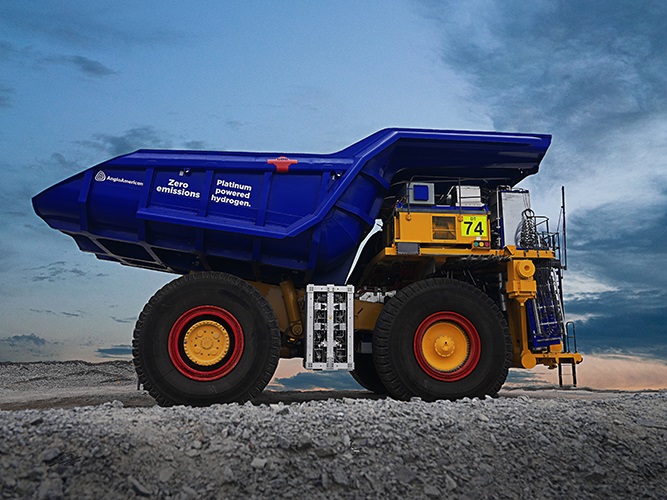 Source: Anglo American plc
The nuGen ZEHS project includes construction of a zero emission vehicle hydrogen production, storage and refueling complex at the mine site that incorporates the largest electrolyzer in Africa and a solar photovoltaic field to support haul truck operations.